Current Affairs – Morning Headlines – August, 21, 2020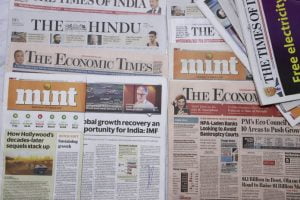 Here are Morning Headlines of August 21, 2020.
Chandrayaan-2 completes one full year around Moon
As per a statement of the Indian Space Research Organisation, the second lunar mission of India, handrayaan-2 has completed one full year around the moon in the lunar orbit. All its instruments are functioning well and there is sufficient fuel for its operations for seven more years.
Rajasthan launches Indira Rasoi scheme for subsidised meals
Rajasthan Chief Minister Ashok Gehlot has launched the Indira Rasoi scheme that will provide nutritious and quality food to the poor and needy people, at Rs 8 per plate in urban areas. The government will bear Rs 100 crore every year, to implement the scheme.
NITI Aayog Task Force recommends to link sugarcane prices to sugar rates
A Niti Aayog task force 'Sugarcane and Sugar Industry', headed by Niti Aayog Member (Agriculture) Ramesh Chand, has recommended to link sugarcane prices to sugar rates. The panel also proposed a one-time increase in minimum sugar price to Rs 33 per kilogram.
Religare Health Insurance renamed as Care Health Insurance
Religare Enterprises has recently changed the name of its health insurance subsidiary to Care Health Insurance. The health insurance firm was established in 2012, by Religare enterprises, Union Bank of India and Corporation Bank. It is headquartered in Gurugram.
India and Israel join hands for cultural co-operation
India and Israel have recently signed a cultural agreement in Jerusalem, to strengthen their strategic bilateral ties. The agreement includes a three-year programme for 2020-23 of cooperation and people-to-people exchanges. It is in lines with their earlier 1993 agreement.
Madhya Pradesh becomes the first state to offer jobs based on CET
Madhya Pradesh Chief minister Shivraj Singh Chouhan announced that the state will offer government jobs to youths on the basis of their score in the Common Eligibility Test (CET) conducted by the proposed National Recruitment Agency (NRA). It is the first state in the country to implement this scheme.
Month: Current Affairs - August, 2020
Category: Government Schemes Current Affairs • Top Current Affairs - 2021
Latest E-Books