'Nagpur Resolution' adopted for Good Governance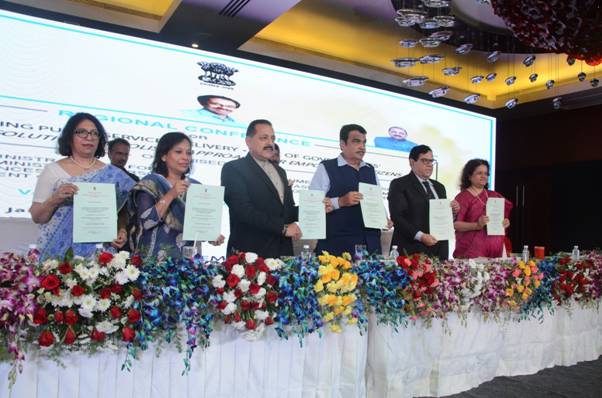 During a two-day regional conference organized by the Government of India's Department of Administrative Reforms and Public Grievances(DARPG) at Nagpur, the 'Nagpur Resolution – A holistic approach for empowering citizens' was unanimously adopted. The Nagpur Resolution adopted for good governance is the third such resolution adopted in the country after Shillong Declaration and Jammu Resolution.
During the adoption of the Resolution, the Union Minister for Micro, Small & Medium Enterprises and Minister for Road Transport & Highways, Nitin Jairam Gadkari and Miniter of State(independent charge) Atomic Energy & Space, Dr. Jitendra Singh were present. Along with DARPG, the event was organized in collaboration with the Government of Maharashtra's State Commission for Right to Public Services.
During the regional two day conference on 'Improving Public Service Delivery- Role of Governments' from 21st to 22nd December, six technical sessions were conducted on- Electronic Delivery of Public Services, Innovative practices regarding Public Services delivery, Creating awareness on Right to Public Services in the Society, on how the delivery of Public Services has improved by enacting the Right of Sevices Law, Centralized Public Grievances-Redress and Monitoring System (CPGRAMS) and focusing on improving Public Services with Ek Bharat-Shrestha Bharat scheme in districts of Maharashtra and Odisha.
Topics: Ek Bharat Shrestha Bharat • Good Governance • Jammu Resolution • Maharashtra • Minister for Road Transport & Highways • Nagpur Resolution • Nitin Gadkari • Odisha • Shillong Declaration
Latest E-Books