Moody's report on Effect of Coronavirus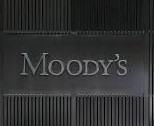 Moody's Investors Service has published a report and stated that, though the businesses and economic activities across the globe have resumed after the pandemic-related lockdowns, but it would be hard for most of the countries to return to their pre-pandemic activity levels till the year 2022.
Highlights
The report highlights that, the global recovery will be slow and bumpy. It also added that, though there has been relative stability in its forecasts since April 2020 but the uncertainty regarding the macroeconomic outlook will remain higher than the usual. It further highlights that, the rating actions will be more subdued in the year 2021 unless there is major shock for the global economic activity. It also states that, though the crisis has created several credit challenges, the credit downturn will be relatively short-lived and the risks will be most vulnerable to restrictions on the normal activities. The rating agency further highlighted that, the asset prices and debt issuers' market access was largely recovered from the shock and the leverage metrics have shifted permanently.
Moody's Investors Service or Moody's
It is the bond credit rating business of Moody's Corporation. The corporation represents the traditional line of business of the Moody's. The Investors Service of Moody's also provides for the international financial research on the bonds issued through the commercial and government entities. Moody's, Standard & Poor's and Fitch Group are the big three credit rating agencies across the world. It ranks the creditworthiness of the borrowers using the standardized ratings scale which is used to measure the expected investor loss in case of the default. The company was founded by John Moody in the year 1909 in order to produce the manuals of the statistics related to stocks, bonds and bond ratings.
Month: Current Affairs - March, 2021
Category: Reports & Indexes Current Affairs
Topics: COVID-19 • Moody's • Moody's Investors Service • Moody's report on Effect of Coronavirus
Latest E-Books