LG is the administrative head of National Capital Territory: Delhi High Court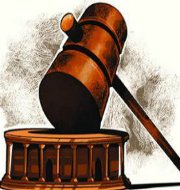 The Delhi High Court has ruled that the National Capital Territory (NCT) of Delhi continues to be a Union Territory (UT) under the administrative control of the Lt Governor (LG).
Ruling in this regard was given HC bench of Chief Justice G Rohini and Justice Jayant Nath. It brings an end to tussle between the cabinet form of governance in Delhi and the Lieutenant Governor.
The hearing held that
Delhi continues to be UT even after Constitution was amended to create National Capital Territory (NCT).
In matters which in which assembly can make laws, the Ministry's decisions should be communicated to LG and should be implemented only if LG agrees.
Delhi Government's decisions to probe alleged irregularities in the functioning DDCA and CNG fitness scam as illegal since these orders were issued without seeking the concurrence of Lt Governor.
Besides its policy directions to electricity regulatory commission for compensation to people for disruption in power supply was also declared illegal.
Delhi High Court's hearing was based on reading of Article 239 and Article 239AA of the Constitution together along with the provisions of the Government of NCT of Delhi Act, 1991 and the Transaction of Business of the Government of NCT of Delhi Rules, 1993
Article 239: It provides that every Union territory shall be administered by the President acting, to such extent as he thinks fit. He administers UT through an administrator to be appointed by him. It provides to the President the power to appoint a Governor as the administrator of the UT.
Article 239AA: It provides special provisions stating the UT of Delhi shall be called the NCTD. There shall be a Legislative Assembly for the NCT and the seats in such Assembly shall be filled by members chosen by direct election from territorial constituencies in the NCT.
Month: Current Affairs - August, 2016
Topics: Centre-States • Delhi • Delhi High Court • judiciary
Latest E-Books