Jharkhand Approves to reserve 75% Private Job for Locals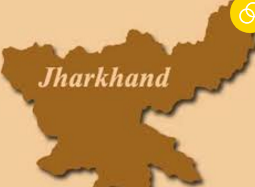 The Jharkhand cabinet has approved the employment policy of mandating the private sector units to reserve 75 per cent of jobs, with the salary up to Rs 30,000 per month, for local people. Before Jharkhand, Haryana government had also approved a similar policy.
Highlights
This new policy mandating 75% reservation will be announced by the Chief Minister Hemant Soren on March 17 in the Assembly session. This decision was taken by CM after he visited Delhi to discuss the draft Jharkhand Industrial & Investment Promotion Policy, 2021. Various proposals were approved during the Cabinet meeting on March 12.
Unemployment in Jharkhand
The unemployment rate in the Jharkhand had gradually fell to 11.3 per cent in the month of January 2021. The economic survey report also states that, the unemployment rate was increased to 59.2% in the month of May 2020 when the Covid-19 pandemic cases were at the peak. The unemployment rate was 10.6% in the month of January 2020.
Concerns
The government had cited that the major problem that might encounter the implementation of local reservation policy is to identify the beneficiaries. The definition of 'Jharkhandi' is vague and had led to the resignation of former Chief Minister Babulal Marandi in the year 2002.
Domicile policy
The state of Jharkhand had notified the Relaxed Domicile Policy in the year 2016. The new polity had listed six ways in which one could be treated as a domicile of Jharkhand. But the policy was criticised as it was not giving priority to the tribals.
Tribals in Jharkhand
The tribes of Jharkhand comprise of 32 tribes inhabiting in the state. These tribes were originally classified on the basis of their cultural types by the Indian anthropologist, Lalita Prasad Vidyarthi. He classified the tribals as stated below:
Hunter-gatherer type which comprised of Korwa, Birhor, Hill Kharia
Shifting Agriculture comprising of Sauria Paharia
Simple artisans who were the tribes like Lohra, Mahli, Karmali, Chik Baraik
Settled agriculturists who were the tribes like Munda, Santhal, Ho, Oraon, Bhumij.
Scheduled Tribe (ST) population of Jharkhand
The State accounts for 7,087,068 ST population as per 2002 census which is 26.3 per cent of the total population. They are primarily rural as 91.7 per cent of them live in villages. The state has currentky Jharkhand has 32 tribal groups such as Munda, Oraon, Santhal, Gond, Kol, Asur, Banjara, Chero, Ho, Kora, Bhumij eyc.
Month: Current Affairs - March, 2021
Category: States Current Affairs
Topics: Job Reservation • Reservation in India • reservation in Private Sector • state of Jharkhand • Tribals in Jharkhand
Latest E-Books