ISRO commissions Titanium Sponge Plant in Kerala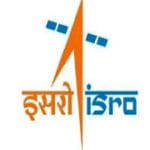 Indian Space Research Organisation (ISRO) on 10 August has fully commissioned and started commercial production at the first indigenous Titanium Sponge Plant at Chavara in Kerala.
The initiative was taken by ISRO's Vikram Sarabhai Space Centre to establish Titanium Sponge Plant (TSP) a dedicated 500 MT per annum plant at M/s Kerala Minerals and Metals Ltd (KMML), Chavara in Kollam district, Kerala.
This plant has commercially started producing Titanium Sponge which is exclusively applicable in space programme and strategic areas.
For space programme ISRO annually requires approximately 200-300 metric tonnes of Titanium Sponge and the plant projects to enhance its capacity to 1,000 tonnes per annum in near future.
It should be noted that it is the only integrated plant in the world that undertakes all activities right from mining of Ti minerals to manufacturing of aerospace grade Ti sponge under one roof.
Titanium Sponge:
It is a Titanium (Ti) alloy products produced by conversion of raw titanium through Kroll process which is subjected to leaching or heated vacuum distillation to remove impurities and gaining the purest form (99.7 per cent) of Titanium Sponge.
India has become the seventh country in the world producing Titanium sponge commercially.
It is extensively applicable in aerospace and defence areas due to its high strength to weight ratio and excellent corrosion resistance.
Applications:
Useful for liquid propellant tanks for launch vehicles and satellites, gas bottle/liners, inter tank structures and interface rings for satellites.
Note: Initially ISRO imported the raw material for aerospace grade Titanium alloys with high purity Titanium sponge from countries like Russia, China and Japan despite the fact that India is endowed with the third largest reserve of Titanium bearing minerals.
Month: Current Affairs - August, 2015
Topics: Defence • Economy • ISRO • Kerala • Mining
Latest E-Books