High Court denies Bail to Jayalalitha, to approach Supreme Court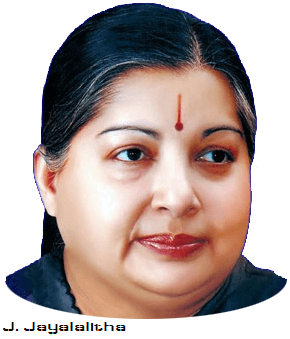 The High Court of Karnataka has denied bail to Jayalalitha in the disproportionate assets case. The Special Public Prosecutor raised no objection to granting of bail to Jayalalitha. The lawyer for the defense, Ram Jethmalani, argued vehemently for the release of Jayalalitha, calling it a case of political vendetta. He cited the case of Lalu Prasad Yadav being granted bail by the SC (after being convicted in the fodder scam) as a precedent to take into consideration while deciding whether bail must be granted to Jayalalitha.
Jethmalani also prayed for the suspension of the sentence pending appeal.
Rationale behind judgment
Justice Chandrasekhara refused to grant bail saying that there were no grounds for the Court to grant bail. Citing SC judgments, he opined that corruption amounted to violation of basic human rights, and that it led to economic imbalances in society. The judge also said that the SC had made it clear that cases relating to corruption must be fast-tracked.
He also refused to consider the Lalu Yadav case as a precedent, because he had been granted bail by the SC on an appeal from the HC judgment that denied him bail. Also, he had spent 10 months in jail already when the SC granted him bail. Jayalalitha, on the other hand, has not been in jail even for a month.
The judge also refused to suspend the judgment of the Special Court. He cited several cases of the SC under the Prevention of Corruption Act to validate his ruling that the case was not fit for granting either bail or suspension of sentence.
Future course of action
Jayalalitha's legal team is likely to appeal the judgment denying bail in the SC. It is also expected that she will ask for a suspension of the four year sentence awarded by the Special Court Judge.
Disproportionate Assets Case
Jayalalitha was the first serving CM to be convicted in a corruption case when a Special Court convicted her of holding assets disproportionate to her income. She was sentenced to four years prison and a fine of Rs. 100 crore. Also, she has been disqualified from contesting elections for the next 10 years under the Representation of People's Act.
Month: Current Affairs - October, 2014
Topics: Bangalore • Karnataka • Political Affairs • Supreme court • Tamil Nadu
Latest E-Books