HCC becomes first firm to get debt recast under RBI's S4A Scheme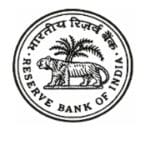 Construction major Hindustan Construction Company (HCC) became India's first firm to get debt recast under RBI's new Scheme for Sustainable Structuring of Stressed Assets (S4A).
The RBI-mandated Overseeing Committee (OC) under the S4A has approved HCC's Rs. 5,000-crore debt recast passed by an ICICI Bank-led joint lender forum in September 2016.
Under this debt recast of HCC
52% of the debt (nearly Rs. 2,600 crore) was found to be sustainable and can be serviced as per original terms and conditions, including about interest rate and tenure.
Out of the remaining 48% (Rs.2,400 crore) debt,  1,000 crore debt will be converted into equity for banks, which could eventually give them 25% stake in the company's post-scheme equity capital.
The remaining debt of Rs. 1,400 crore would get converted into optionally convertible debentures to be issued to the lenders. These measures would now go for approval from HCC's shareholders.
What is Scheme for Sustainable Structuring of Stressed Assets (S4A)?
The RBI had launched S4A scheme to help resolve the corporate debt problem and strengthen the lenders' ability to deal with stressed assets.
Under this scheme, a company's debt is bifurcated into two parts sustainable and unsustainable based on the cash flows of the company's project.
The sustainable debt cannot be less than 50% of existing debt and will have to be serviced over the same terms as that of existing facilities.
The unsustainable debt can be converted into equity, Optionally Convertible Debentures or Redeemable Optionally Convertible Preference Share with clearly spelt out terms.
Banks can sell this stake or equity to a new owner who will have the advantage of getting to run the business with a more manageable debt.
Banks or lenders will formulate the resolution plan and implement the same along with necessary internal approvals.
RBI mandated advisory body called Overseeing Committee (OC) will be constituted, which will review the resolution plans submitted by the Banks.
Month: Current Affairs - November, 2016
Topics: Banking • Business • Economy • HCC • National • RBI • S4A Scheme
Latest E-Books