Guru Gobind Singh Jayanti celebrated in India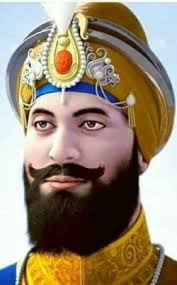 India celebrated Guru Gobind Singh Jayanti on January 20, 2021.
Guru Gobind Singh Jayanti
Guru Gobind Singh was the last of the ten Sikh Gurus. He was born on December 22, 1666 in Patna. His birthday is celebrated according to the Nanakshshahi calendar. Accordingly, this year, the birth anniversary of Guru Gobind Singh was celebrated on January 20, 2021.
Nanakshahi Calendar
The Nanakshahi Calendar is a solar calendar used by the Sikhs. It is based on Barah Maha. The Barah Maha was composed by Sikh Gurus. It is a poem that translates the twelve months in a year.
The calendar is named after the founder of Sikh religion Guru Nanak.
The first year of Nanakshi calendar starts in 1469. It is the year of the birth of Guru Nanak.
Magh Mela held in Punjab is celebrated according to Nanakshahi calendar.
Guru Gobind Singh
Guru Gobind Singh was nine years old when his father Guru Tegh Bahadur was beheaded on the orders of Mughal ruler Aurangzeb.
He established the Khalsa in 1699. The Khalsa was a warrior community. A male Khalsa is titled as "Singh" and a female as "Kaur".
The five 'K' tradition for the Khalsa was started by Guru Gobind Singh. They are as follows:

Kesh-Uncut hair
Kanga-wooden comb
Kara-Iron or steel bracelet
Kirpan-Dagger
Kacchera-short breeches

The 5 Ks are the five articles of faith that a Khalsa should always adorn.
He also laid down several other rules for the Khalsa such as abstaining from halal meat, alcohol and tobacco products.
The Khalsa warriors are duty bound to protect the people from persecution.
He named the religious text of Sikhs Guru Granth Sahib as the next guru of the Sikhs and Khalsa.
The literary contributions of Guru Gobind Singh are Benti Chaupai, Jaap Sahib, Amrit Savaiye.
Month: Current Affairs - January, 2021
Category: Awards, Persons & Places in News • Persons in News
Topics: Guru Gobind Singh • Guru Granth Sahib • Guru Nanak • Guru Teg Bahadur • nanakshahi calendar • Persons in News • Sikhism
Latest E-Books