Government frames National Transit Oriented Development Policy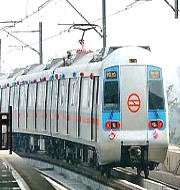 The Union Urban Development Ministry has formulated 'National Transit Oriented Development (TOD) Policy' to address the challenges of urbanisation.
The policy framework aims to promote living close to mass urban transit corridors like the Metros, monorail and bus rapid transit (BRT) corridors.
Key Facts
Under the new Metro policy, TOD has been made mandatory and also an essential reform under the green urban mobility scheme and given priority for receiving central assistance.
The Union Government already has notified the TOD policy in early 2015, however, there was no clarity on the process for management of open spaces, various sanctions, parking space, water requirement, etc.
Under it, States/UTs are required to incorporate TOD in their master plans and development plans of cities besides identifying 'influence zones' from transit corridors for tapping revenue streams.
The central TOD policy will help the states to develop an in-depth understanding of the symptoms and causes of the challenges currently faced by Indian cities.
Besides, urban design and planning in the form of TOD, is being incentivised by the ministry under two more initiatives viz., Metro policy and green urban mobility scheme.
Development or redevelopment in TOD zone will be incentivised by providing significantly higher floor area ratio (FAR). It will enable vertical construction that is required to address shortage of land availability.
It also promotes integration of land use planning with transportation and infrastructure development to avoid long distance travel in cities through compact development.
The policy will be financed by channelising a part of increases in property values resulting from investments in transit corridors through betterment levies and value capture financing tools.
Increased private sector participation will result in economic development and employment generation.
Background
TOD at present is being taken up Ahmedabad, Karkardooma in Delhi, Nagpur, Naya Raipur and Navi Mumbai. It is significant in the context that over 300 km of Metro lines being operational in seven cities. Another 600 kms of metro line projects are under construction in 12 cities and over 500 km projects under consideration. The Union Government also has supported bus rapid transit system (BRTS) projects in 12 cities which are under different stages of progress. Eight more cities are set to take up BRT projects. Mass rail transit system of 380 km length is also being taken up in Delhi.
Month: Current Affairs - February, 2017
Topics: Government Policies • infrastructure • National • National Transit Oriented Development Policy • Urbanization
Latest E-Books