ECI launches National Electoral Roll Purification 2016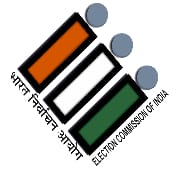 The Election Commission of India (ECI) has launched National Electoral Roll Purification (NERP) 2016 across the country. The 2016 motto of the ECI is "No voter to be left behind".
The NERP 2016 programme aims to improve health of electoral rolls (ERs) and optimize the polling station (PS) location and area. Besides, it also seeks to correct errors in electoral rolls and enrolment of all eligible citizens, among other things.
The twin objectives of NERP 2016
Improving Health of ERs by-inclusion of all eligible citizens in mission mode
Electoral rolls (ERs) to be made Free from errors
Every eligible elector will have single ER entry with unique Elector Photo Identity Card (EPIC) number.
All Absent (A)/ Dead (D)/ Shifted (S) electors entries and Repeat Entries (REs) will be removed.
Provide every elector with Photo Electoral Rolls (PERs) with good quality correct images confirming to ECI standards.
Standardization of Sections, PS boundaries & Location and improved PS map by
Polling station (PS) boundaries will be optimized with standardization of sections using GIS technology.
PS will be relocated with in Part or in adjacent parts and Improved PS Map with part map showing directions to reach PS will be provided.
PS building image and dimensioned PS room drawing with Basic Minimum facilities (BMF) details will be provided.
Month: Current Affairs - July, 2016
Topics: Election Commission • Electoral Campaigns • National
Latest E-Books