Current Affairs – December 31, 2020 [Today's News Headlines]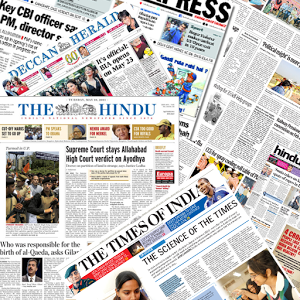 Here are Today's News Headlines by GK Today for December 31, 2020
Cabinet Approvals
Industrial Corridor nodes at Krishnapatnam. It was proposed by DPIIT.
Tumakuru Industrial Area in Karnataka
Multi-modal Logistics Hub and Multi-modal transport hub at Greater Noida
Export of Akash missile system
Interest subvention for ethanol distilleries
India mission in Estonia, Paraguay and Dominican Republic in 2021
India-Bhutan MoU in peaceful use of outer space
India
Global Pravasi Rishita portal launched
On December 30, 2020, the External Affairs Minister launched the Global Pravasi Portal and application to connect with Indian diaspora across the world.
Indian Navy and DRDO conduct SAHAYAK-NG
The Indian Navy and Defence Research Development Organization conducted the maiden test trail SAHAYAK-NG. SAHAYAK-NG is the first indigenously designed and developed air dropped container from IL 38SD aircraft of Indian Navy. The main objective is to provide critical engineering stores to ships that are deployed more than 2,000 kilometres from the coast.
PRAGATI: PM reviews several projects
On December 30, 2020, PM Modi chaired the 34th PRAGATI interaction. PRAGATI is Pro-Active Governance and Timely implementation involving central and state governments.
Deputy Chairperson of Karnataka Legislative Council found dead
On December 29, 2020, the deputy chairperson of the Legislative council S L Dharme Gowda was found dead on railway track at Chikmagalur. He was a Janata Dal legislator.
Lok Sabha MP Manasukh Vasava withdraws resignation from BJP
The Lok Sabha member of Bharuch in Gujarat, Mansukh Vasava resigned from BJP on December 30, 2020. He is to submit his resignation during the coming budget session of the parliament.
Nagaland declared disturbed area under AFSPA
On December 30, 2020, the entire Nagaland was declared as disturbed area for six more months by the central government. The Armed Forces (Special Powers) Act has been in force in Nagaland for several decades.
Economy and Corporate
Filing of IT returns extended
The Government of India recently extended the last date of Income Tax returns till January 10, 2021.
Indian Army inducts indigenously made short span bridges
Indian Army has inducted three sets of ten-metre short span bridges in close coordination with private industries and DRDO. This will help in providing mobility of own forces.
World
UK: COVID-19 vaccine by Oxford-AstraZeneca approved
The UK Government has approved the emergency supply of AstraZeneca and Oxford University vaccines. The Serum Institute of India has tied up with AstraZeneca to supply the vaccines in UK.
Month: Current Affairs - December, 2020
Category: Today's News Headlines
Topics: Current Affairs Headlines • Current Affairs: News Headlines • Headlines • Latest News Headlines • News Headlines • Top Headlines
Latest E-Books