272 products registered as geographical indication so far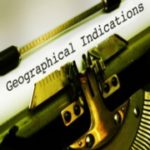 As many as 272 products have been registered as geographical indications since September 2003, according to data of Office of Controller General of Patents, Designs and Trade Marks.
During this fiscal (2016-17), 11 products  have been registered so far as GI from states across India. 26 items had received GI status in the 2015-16 fiscal .
11 GI products added this  year are
Sangli Raisins (Maharashtra), Parmigiano Reggiano (Italy), Banaras Metal Repouse Craft (Uttar Pradesh), Beed Custard Apple (Maharashtra), Jalna Sweet Orange (Maharashtra), Uttarakhand Tejpat (Uttarakhand), Waigaon Turmeric (Maharashtra), Purandar Fig (Maharashtra), Jalgaon Brinjal (Maharashtra), Solapur Pomegranate (Maharashtra) and Kashmiri Hand Knotted Carpet (Jammu & Kashmir)
What is Geographical Indication (GI)?
Geographical Indication is an insignia on products having a unique geographical origin and evolution over centuries with regards to its special quality or reputation attributes. The status to the products marks its authenticity and ensures that registered authorised users are allowed to use the popular product name.
What are benefits of Geographical Indication Status?
The GI registration confers: (i) Legal protection to the products (ii) Prevents unauthorised use of a GI tag products by others (iii) Helps consumers to get quality products of desired traits (iv) Promotes economic prosperity of producers of GI tag goods by enhancing their demand in national and international markets.
Which are legal Authorities associated with GI?
Geographical Indications are covered as an element of intellectual property rights (IPRs) under the Paris Convention for the Protection of Industrial Property. At international level, GI is governed by World Trade Organisation's (WTO's) Agreement on Trade-Related Aspects of Intellectual Property Rights (TRIPS). In India, GI registration is governed by the Geographical Indications of goods (Registration and Protection) Act, 1999. This had come into force from September 2003. Darjeeling tea was the first product in India accorded with GI tag.
Month: Current Affairs - November, 2016
Topics: Geographical indication • Naitonal
Advertisement