Biggest Floating Solar Power Plant of India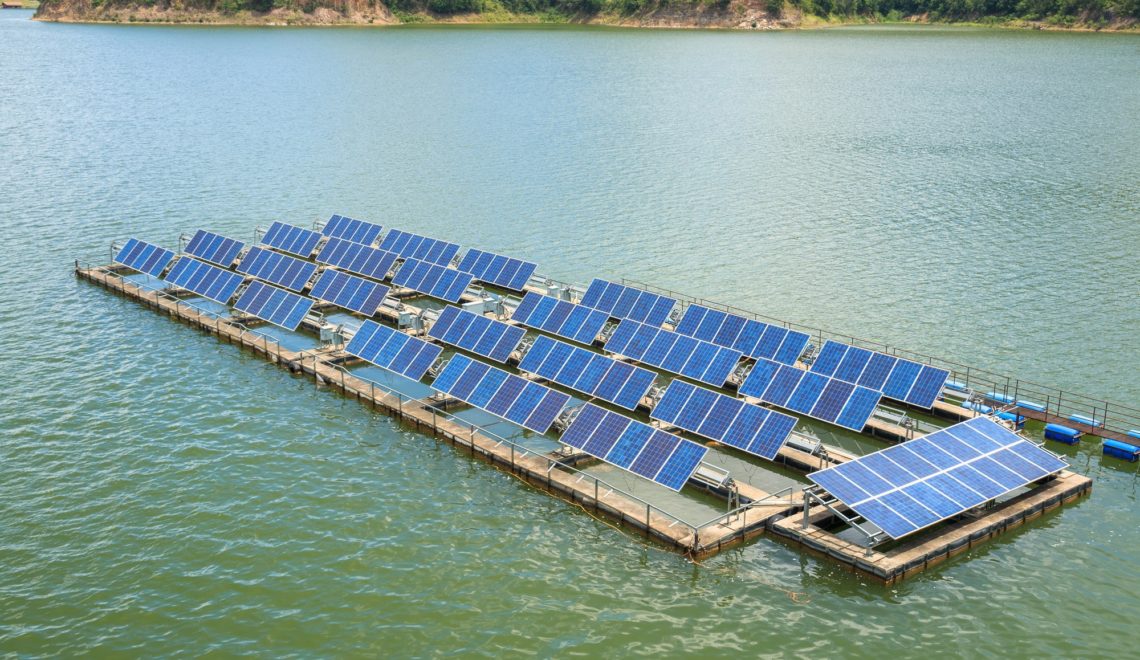 The biggest floating solar power plant of India is to be set up at Ramagundam in Telangana.
About Ramagundam Solar Power Plant
The capacity of the solar power plant is 100 MW.
It is expected to be opened in May 2021.
The solar power plant is being set up at the Ramagundam Thermal Power Plant reservoir.
The solar power plant is to be set up in 450 acres of the reservoir.
The project is commissioned by NTPC (National Thermal Power Corporation). NTPC aims to reduce its carbon footprints and increase its green energy production to 30% of its capacity through this solar power plant.
The cost of the project has been estimated as Rs 423 crores.
The power plant will have 4.5 lakh photovoltaic panels.
World largest Floating Solar Power Plant
The largest solar power plant in the world is being set up by India on Omkar Eshwar Dam on Narmada river in Madhya Pradesh. The cost of this project is estimated to be Rs 3,000 crores. The project is expected to start its power generation by 2022-23.
The panels of the solar power plant are capable of adjusting their positions when the water level of the dam is low.
The World Bank, Power Grid and International Finance Corporation are providing financial aid for the project.
The power plant is designed in such a way to withstand strong waves and floods and continue to generate power at the same time.
Floating Solar Power Plants in India
The first floating solar power plant in India was installed in Kolkata in 2014. Currently, the largest floating solar power plant of India is located in Banasura Sagar reservoir in Wayanad, Kerala. The capacity of this plant is 500 KW.
Types of Solar Power Plants
The two major types of solar power plants are Floating Photo Voltaic Solar Power Plant and Concentrated Solar Power Plant. The concentrated solar power plants use mirrors to redirect the solar power. On the other hand, the floating solar power plants are mounted on a structure that floats on a water body.
Advantages of Floating Solar Power Plants
As floating solar power plants are compact, installation and decommissioning are much easier.
No land is required
The cooling system of floating solar power plants is simpler. It is natural.
Environment friendly.
Month: Current Affairs - April, 2021