AVGAS 100 LL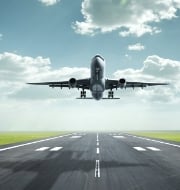 Indigenously developed special aviation fuel AVGAS 100 LL was launched by the Indian Government.
Key facts
AVGAS 100 LL was indigenously developed by the Indian Oil Corporation for the piston engine aircrafts and unmanned aerial vehicles.
It is used to power aircraft having spark-ignition piston engines, in which combustion process of the air-fuel mixture is ignited by a spark from a spark plug.
This indigenously developed fuel is a blue aviation gasoline with a high octane number, which measures the fuel's ability to resist compression without bursting.
The IOC's newly developed aviation fuel would provide for the requirements of India's aviation industry, which is witnessing an increased footfall in airports, increased number of aircraft and Flying Training Organizations (FTOs) for pilot training.
It will be produced in Indian Oil's refinery in Vadodara, Gujarat.
It has been certified by the Directorate General of Civil Aviation (DGCA) – the apex body regulating the civil aviation industry in India.
This higher-octane aviation fuel that has superior performance quality standards than the imported aviation gasoline.
India is currently importing the special aviation fuel from the European countries.
The demand for air transport is expected to further increase in the future.
The aviation gasoline market is predicted to grow from the present 1.92 billion to 2.71 billion by 2029.
Self-reliance in aviation gasoline will save India around Rs.20,000 to Rs.30,000 per kilo liter.
India consumes around 3,000 kilo liter each year, which are all imported from foreign countries.
The Vadodara refinery currently has the capacity to cater to the domestic needs as well the export requirements.
What is Avgas?
Avgas or aviation gasoline is an aviation fuel that powers spark-ignited combustion engines in aircraft. It is different conventional gasoline (petrol) used in motor vehicles as it contains tetraethylead, which is a highly toxic substance used to prevent engine knocking (premature detonation). AVGAS 100LL has lesser lead than the Aviation Gasoline 100.
Month: Current affairs - September, 2022
Category: Economy & Banking Current Affairs - 2023