Andhra Pradesh to launch YSR Cheyutha scheme.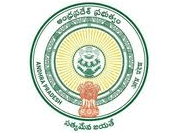 The Andhra Pradesh government is all set to launch the YSR Cheyutha Scheme on August 12 in order to provide opportunities to women for various jobs in an attempt to promote women empowerment in the state. The state has already signed agreements in this regard with ITC Limited, HUL and Proctor & Gamble who are going to help the government realize its objective through the scheme.
Details of the Scheme
Under this scheme, the SC, ST, BC and minority women in the state who are aged between 45-60 years will be provided with the financial assistance of Rs 75000 in four years and this will help them become self-reliant and bring a change in their financial status. The amount will be disbursed as Rs 15000 per year. A total of Rs 4500 crores will be distributed under the scheme, by the state government.
YSR Asara Scheme
The State Government will launch another scheme also with this named as YSR Asara in September, under which 90 lakh women of nine lakh self-help groups will be benefitted. The state government is going to distribute around Rs 6700 crores under this scheme in one year.
Impact of both the schemes
The state government will distribute Rs 11000 crores per year under the two schemes and a total of Rs 44000 crores will be disbursed in the period of four years under these two schemes. One crore women in the state are expected to be benefitted by these two schemes combined.
Month: Current Affairs - August, 2020