Anamaya: Tribal Health Collaborative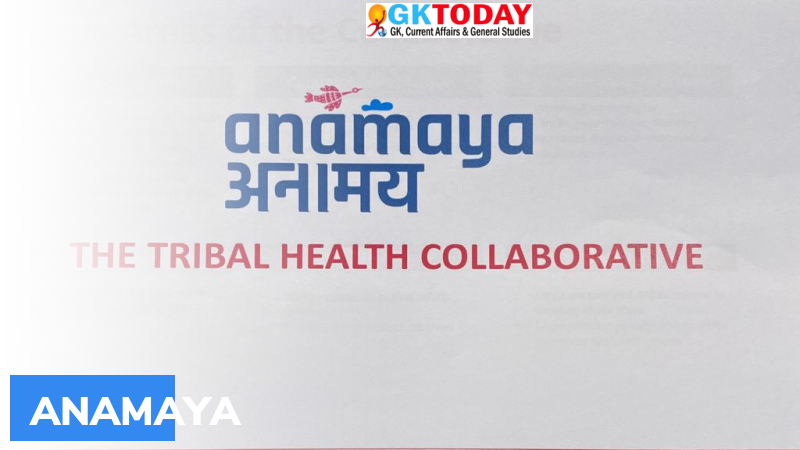 The Union Health and Family Welfare Minister recently launched the Tribal Health Collaborative called "Anamaya".
Key Features of Anamaya
It is a multi-stake holder initiative.
It was launched by the Ministry of Health and Family Welfare in collaboration with the Ministry of Tribal Affairs.
The initiative will also be supported by the Bill and Melinda Gates Foundation and Piramal Foundation.
The main objective of the initiative is to enhance health and nutrition eco-system of tribal communities in India
The collaborative will set up the National Council on Tribal Health and a Tribal Health Cell to monitor the health care needs in tribal areas.
Also, Anamaya will implement the Tribal Health Action Plan.
It will converge efforts of government agencies and organizations to enhance the health and nutrition status of tribal communities in the country.
Recently, the Ministry of Health and Family Welfare and the Ministry of Tribal Affairs together launched the Tribal Tuberculosis Initiative to fulfil the goal of "TB Mukt Bharat", that is, "Tuberculosis Free India" by 2025.
Need for the initiative
The Abhay Bang Committee submitted a report on "Tribal Health in India". The findings of the committee are as follows:
Child mortality halved among the tribal population in 26 years. It was 90 in 1988 and has reduced to 44 in 2014.
The Under-five mortality rate has declined from 135 in 1988 to 57 in 2014.
The prevalence of Tuberculosis in rest of India is 256 per 100,000 cases. However, in case of tribal population, it is 703 cases per 100,000.
One in four tribal adult suffers from hypertension.
The findings of the committee clearly shows that more care should be taken towards improving health of tribal population in India.
Month: Current Affairs - April, 2021