AIRAWAT at 75th Position in Top 500 Global Supercomputing List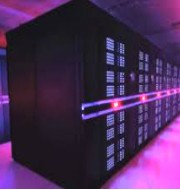 India has achieved a significant milestone in the realm of technology with its AI supercomputer 'AIRAWAT' securing the 75th position in the prestigious Top 500 Global Supercomputing List. This feat was announced during the 61st edition of the International Supercomputing Conference (ISC 2023) held in Germany. Spearheaded by the Government of India's National Program on AI, 'AIRAWAT' at C-DAC Pune is propelling India to the forefront of AI supercomputing nations worldwide.
The Powerhouse of 'AIRAWAT'
'AIRAWAT' represents India's leap forward in harnessing the potential of artificial intelligence. Equipped with the power of clusters, which aggregate the computational power of multiple servers or compute devices, this AI supercomputer can process massive amounts of data and perform complex calculations. Its computational capabilities far exceed that of modern laptops or desktops, as it can perform quadrillions of calculations per second, a staggering feat compared to the 3 billion calculations per second of a typical personal computer.
The Economic Implications
Building HPC (High-Performance Computing) systems, such as 'AIRAWAT,' comes with substantial costs. The initial investment can range from upwards of $25,000 and potentially reach up to $1 billion, considering the recurring operational expenses. However, these costs are justified by the immense computational power and the possibilities they unlock. The strategic sectors of agriculture, medical imaging, education, healthcare, and robotics in India are set to benefit from the cutting-edge solutions developed through the Applied AI initiatives.
The Power of 'AIRAWAT' and PARAM Siddhi
The AI Research Analytics and Knowledge Dissemination Platform (AIRAWAT) integrated with PARAM Siddhi showcase the impressive capabilities. Together, they offer a total peak compute capacity of 13 Petaflops in double precision. The AI Petaflops mixed precision compute capacity of 200 AI Petaflops, combined with PARAM Siddhi's 210 AI Petaflops, exhibits a sustained compute capacity of 8.5 Petaflops (Rmax). These numbers demonstrate the immense potential of 'AIRAWAT' and its ability to handle complex computational tasks efficiently.
Government Support and Future Plans
The Indian government, through MeitY, is actively supporting the Proof of Concept (PoC) AI Research Analytics and Knowledge Dissemination Platform (AIRAWAT) implemented by C-DAC, Pune. Currently funded by MeitY, AIRAWAT is aligned with the government's vision of leveraging technology and artificial intelligence for the welfare of its citizens, thereby contributing to socio-economic growth.
Month: Current Affairs - May, 2023
Category: Reports & Indexes Current Affairs • Science & Technology Current Affairs
Latest E-Books