3rd Generation ATGM NAG successfully test fired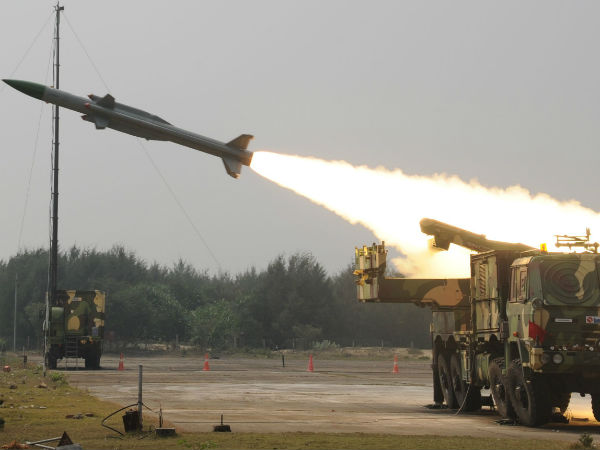 The Defence Research and Development Organisation (DRDO) has successfully twice flight tested indigenously developed 3rd generation Anti-Tank Guided Missile (ATGM) Nag in Rajasthan.
During the test, ATGM Nag missile has successfully hit both the targets under different ranges and conditions with very high accuracy.
Comment
With these two successful trials and earlier test conducted in June 2017, complete functionality of Nag ATGM along with launcher system NAMICA has been established. It marks successful completion of development trials of Nag Missile.
Nag Missile
The ATMG Nag missile is one of five missile systems developed indigenously by DRDO under integrated guided missile development programme (IGMDP). The other four missiles developed under this programme include Agni, Akash, Trishul and Prithvi.
The Nag missile is third generation anti-tank guided missile which works on "fire and forget" principle. It has been equipped with highly advanced Imaging Infrared Radar (IRR) seeker along with integrated avionics. This technology is possessed by very few nations. It also possess advanced passive homing guidance system.
The missile has been designed mainly to destroy modern main battle tanks and other heavily armoured targets. It can be launched from land and air-based platforms. It has operational range of 500m to 4km (Land version) and 7-10km (when air-launched).
The helicopter launched version known of NAG missile is known as NAG (HELINA) can be fired from Dhruv advanced light helicopter (ALH) and HAL Rudra attack helicopter. The land-based version of missile is at present available for integration on the Nag missile carrier (NAMICA).
Tags: Anti-tank guided missile • Defence • DRDO • missile technology • Nag missile
Month: Current Affairs - September, 2017
Latest E-Books