Judiciary in India
March 4, 2017
No person shall be a judge in his own cause is the famous saying in legal theory. But the law on contempt of courts goes against this doctrine. The Supreme Court has now ruled that criticism of court does not amount to contempt of court. This is...
February 23, 2017
The huge pendency of cases before the Courts of India has raised a serious question on the capacity of the Indian judiciary to impart justice to the aggrieved persons. This is specially the case in district courts and high courts where the aggrieved individuals first approach to....
February 16, 2016
On December 16, the Supreme Court of India said that RBI cannot reject the plea asking information regarding private and public banks under the Right to Information (RTI) Act. While considering the several appeals filed by the RBI against various orders of the Central Information Commission (CIC)...
December 25, 2015
Article 312 in the Indian Constitution provides that if Rajya Sabha passes a resolution with special majority, a new all India services can be created by passing a law. All India Services do include All Indian Judicial Service. The article makes it clear that the all-India judicial...
May 2, 2015
The constitution of India has established an integrated judicial system with Supreme Court at the top and High Courts for states. Under a high courts, there is a hierarchy of subordinate courts viz. district courts and other lower courts. This single system of courts, adopted from the...
May 2, 2015
"In recent times, the number of cases registered under Section 354 of IPC has increased." In your opinion, how does this affect the Indian society?
January 21, 2015
"Death penalty serves its purpose only in highly efficient and time-bound justice delivery mechanism". Discuss.
January 21, 2015
Law and order is undeniably a State subject but when communal or caste-based violence results in the gratuitous killing and displacement of innocents, the issue ceases to be a State problem and turns into a national catastrophe. Do you agree with this view? Opine
January 21, 2015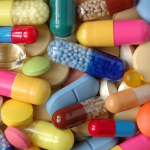 "India has gained foothold on the global scene with its innovatively engineered generic drugs". To what extent the government and judiciary of this country has helped it to achieve this? Do you think that the current policies can make India a major player in outsourced clinical research?...
January 13, 2015
2014 was an eventful year for Indian judiciary as it passed some landmark judgments which will go a long way in the Indian judicature. Coal Block Cancellation The SC cancelled 200 coal-blocks which had been allotted since 1993 after setting up a special court. One of the...
Advertisement