WHO backs India's proposal against "COVID-19 Vaccine Nationalism"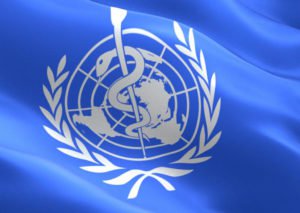 Early in October, 2020, India and South Africa urged the TRIPS Council of the World Health Organization to waive certain rules to scale-up research, development, manufacturing and supply of medical products to fight against COVID-19. This has been backed by the World Health Organization.
Highlights
India and South Africa had proposed to ease international and intellectual property agreements on COVID-19 vaccines, treatments and tests. This will make tools related to COVID-19 available at affordable costs.
International Support to the proposal
The proposal was brought up during the TRIPS Council meet. The developed countries such as US, Canada, European Union, Japan, UK, Switzerland and Australia rejected the proposal. The proposal was supported by the Least Developed Countries such as Sri Lanka, Bangladesh, Pakistan, Nepal. Countries such as Turkey, Philippines, China requested for more information.
CTAP
The WHO had launched the COVID-19 Technology Access Pool to invite countries to share knowledge, data and intellectual property. It was first proposed by Costa Rica. The countries such as China, Germany, France, Japan, Turkey, UK and US have not signed C-TAP.
The main aim of C-TAP is to accelerate discovery of vaccines, medicines and other COVID-19 related research.
India's Strategy in COVID-19 Vaccines
India is choosing its vaccines based on three following criteria
No COVID-19 vaccines is 100% effective. Thus, India is to choose the most effective vaccine
The vaccine with the least side effect is to be chosen
The most affordable COVID-19 vaccine is to be chosen.
TRIPS Council
It is Trade Related Aspects of Intellectual Property Rights Council. The council monitors implementation of agreement on TRIPS. The TRIPS agreement set a standard for protection of copyrights, trademarks, industrial designs, Geographical Indicators, integrated circuit layout designs, design patents and undisclosed information.
The TRIPS agreement established minimum standards for enforcement of intellectual property rights in regard to trademark counterfeiting, copyright piracy.
Month: Current Affairs - October, 2020