What is S-400 Triumf?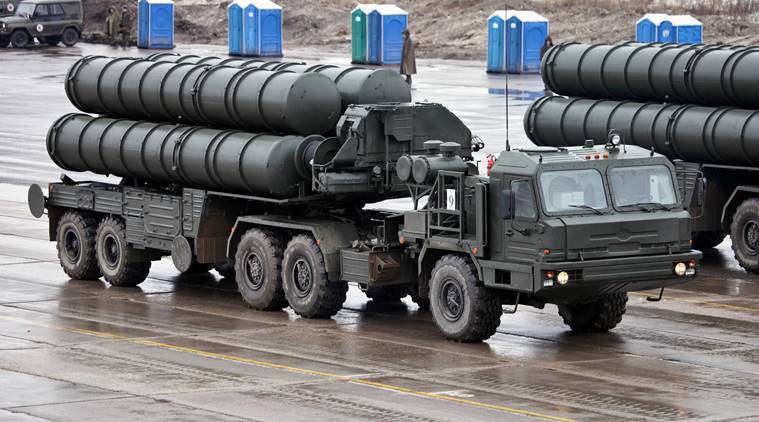 The S-400 Triumf is a surface-to-air missile system that was developed in Russia in the 1990s as an upgrade to the S-300 family. It is a mobile system that was initially known as the S-300 PMU-3. The system was first put into service on April 2007. The S-400 Triumf has advanced features such as a long-range, high-altitude interception capability, and the ability to track multiple targets simultaneously. It can engage enemy targets like fighter jets, UAVs, cruise missiles, ballistic missiles, etc. It has a range of up to 400 km.
Why is S-400 Triumf in News?
Deliveries of 5 regiments of S-400 Triumf are expected to be completed by the end of 2023 or early 2024. The delivery of the third regiment was completed recently. These missile defence systems are delivered as part of the India-Russia 5.43 billion USD deal.
What countries have the S400?
Belarus, China, India, Turkey, and Russia. Belarus received S400 under the deal signed in 2022. Chin received S400 under the deal signed in 2014. And India received S400 under the deal signed in 2018. Turkey signed the deal in 2017. However, Turkey faced US sanctions for buying the S400 from Russia. But the US did not impose sanctions on India for buying S400. Why?
Why didn't the US impose sanctions on India for buying S400?
The USA brought in the CAATSA to impose sanctions on countries trading with Russia. CAATSA means Countering America's Adversaries Through Sanctions Act. The law was enacted in 2017. It mainly targeted Russia, North Korea, and Iran. India wasn't on the target list. This was one reason. India is one of the biggest buyers of the USA. Being the second most populous country in the world, Indian markets are a treat to US businesses.
Why India needs S400?
The S400 is one of the long-range surface-to-air missiles. It is capable of taking down multiple targets. The missile has beyond visual range capabilities. It can track 160 objects in a 600 km range. Also, it is capable of hitting more than 72 targets at a distance of 400 km.
Tags: India-Russia • S400 • US-Russia
Month: Current Affairs - March, 2023
Category: Defence Current Affairs • International / World Current Affairs