Why India needs Foreign Direct Investment Policy 2.0?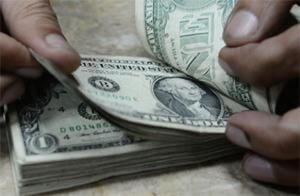 In 1978, the government of India adopted a policy that required equity dilution by 100% foreign-owned companies. This led to the 'Listing of MNCs', and many of which then provided handsome returns to both MNCs and Indian shareholders.
The FDI has been welcome in India irrespective of whether or not its equity structure includes Indian public shareholding.
With the emergence of Internet Multinational Companies (MNCs) such as Microsoft, Google, Facebook and Twitter there are structural changes in the notion of the FDI. These Internet Multinational Companies driven by 'winner-takes-all' platform business models are characterised essentially by inequitable dynamics since they distribute most gains to themselves vis-à-vis their host countries. This demands a policy response through FDI 2.0.
How China tackled it?
This winner-takes-all approach was the primary reason why china banned  Internet MNCs. This led to China creating nine out of the 20 global Internet leaders. China strategically deployed a quid pro quo policy.
As per the policy, the MNC firms are mandated to transfer technology, share patents and enter into 50:50 joint ventures with Chinese partners in return for market access. Hence India will obviously need to follow a new FDI 2.0 policy to achieve more desirable outcomes.
Foreign Direct Investment Policy 2.0
Rather than accepting the 'winner MNC takes it all' as fait accompli, FDI 2.0 should harmonise interests of all stakeholders including Indian consumers, the government and investors.
FDI 2.0 must deploy 'List or Trade in India' as a strategic policy tool to enable Indian citizens to become shareholders in MNCs such as Google, Facebook, Samsung, Huawei and others, thus capturing the 'upside' they create for their platforms and companies. This is equitable to all since Indian consumers contribute to the market value of MNCs.
Topics: 058 - Indian Economy Issues Relating to Planning
Latest E-Books