Women's health Current Affairs, GK & News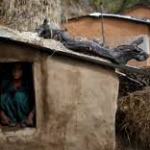 Chhaupadi is an outlawed practice in Nepal. Chhaupadi huts or menstruation huts are used in western parts of Nepal to isolate women during their menstruation and after child birth away from the society. They are not allowed to touch others, food, religious icons etc. during this forced exile. These huts are often uninhabitable and cramped ..
Topics: Chhau • Chhaupadi • Culture and menstruation • Feminine hygiene • Human reproduction • Menstrual cycle • Menstruation hut • Midwifery • Taboo • Women in Nepal • Women's health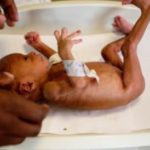 A new research paper developed by experts from the World Health Organization, UNICEF and the London School of Hygiene & Tropical Medicine, published in The Lancet Global Health makes the following observations: More than 20 million babies were born with low birth weight (less than 2500g; 5.5 pounds) in 2015. This was around one in seven ..
Topics: Birth weight • Health • Human reproduction • Human weight • Low birth weight • Neonatology • Obstetrics • Pregnancy • Preterm birth • RTT • Women's health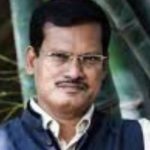 Women Leaders Global Forum has announced the prestigious Power, Together award to Social Entrepreneur Arunachalam Muruganantham. Arunachalam Muruganantham Arunachalam Muruganantham is a social entrepreneur from Coimbatore in Tamil Nadu. The low-cost sanitary pad-making machine is his breakthrough invention. He is hailed for innovating grassroots mechanisms to generate awareness about traditional unhygienic practices around menstruation in ..
Topics: Arunachalam • Arunachalam Muruganantham • Feminine hygiene • Films • Human reproduction • Indian films • Menstrual cycle • Menstrual Man • Menstruation • Sanitary napkin • Sexual reproduction • Women's health
The National Institute of Rural Development and Panchayati Raj (NIRDPR) has collaborated with public sector enterprise Bharat Dynamics Limited (BDL) on a pilot project to supply sanitary napkins to 11,516 students free of cost through a team of volunteers and female teachers of 75 schools in Gandipet, Moinabad, Rajendranagar, Serilingampally and Shamshabad mandals of the ..
Topics: Feminine hygiene • Health • hygiene • Menstrual Hygiene Day • Menstruation • Midwifery • Public health • Rajendranagar • Sanitary napkin • Serilingampally • Women's health
The 4th Partners' Forum 2018 has been inaugurated by Prime Minister Narendra Modi in New Delhi on December 12 to discuss issues related to maternal and child health. The 2-day forum was organised by the Union Ministry of Health in association with the Partnership for Maternal, Newborn and Child Health (PMNCH). About 1500 participants from ..
Topics: Global health • Health • Health Aid Plus • Maternal death • Maternal health • Midwifery • Millennium Development Goals • Partnership for Maternal, Newborn & Child Health • Sustainable Development Goals • Women's health • World Health Organization