Arunachalam Muruganantham to receive Power Together Award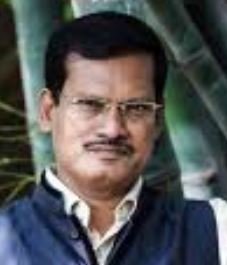 Women Leaders Global Forum has announced the prestigious Power, Together award to Social Entrepreneur Arunachalam Muruganantham.
Arunachalam Muruganantham
Arunachalam Muruganantham is a social entrepreneur from Coimbatore in Tamil Nadu. The low-cost sanitary pad-making machine is his breakthrough invention. He is hailed for innovating grassroots mechanisms to generate awareness about traditional unhygienic practices around menstruation in rural India.
The low-cost sanitary pad-making machine can manufacture sanitary pads for less than a third of the cost of commercial pads. They have been installed in 23 of the 29 states of India. He has also received Padma Shri in 2016 which is the fourth highest civilian honour of India.
Women Leaders Global Forum
Women Leaders Global Forum is a forum of women leaders to discuss and share ideas and solutions on how to further advance society. It was launched in November 2018, in Reykjavik, Iceland.
Power Together Award
The Women Leaders Global Forum presents the Power Together Award based on the idea that power to advance society to change and move things in a positive way comes from using the power of women together.
The award recognizes that together women can make the changes necessary, together women can create societies of better diversity; together women can make sure the future holds as many opportunities for girls and women as for boys and men.
The award honours outstanding initiatives, where people join forces to effect great change.