Pinarayi Vijayan Current Affairs, GK & News
Pinarayi Vijayan Current Affairs, GK & News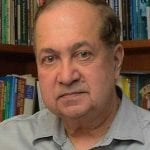 Narasimhan Ram, an Indian journalist and Chairman of The Hindu Group of Publications, for his outstanding contribution to journalism, has been selected for the Kerala Media Academy's National Media Award under the Government of Kerala. The award is said to be instituted for fearless and brilliant journalistic work at a national level and as part ..
Month: Current Affairs - January, 2020
Topics: Chief Minister of Kerala • Kerala • Kerala Media Academy • Narasimhan Ram • National Media Award • Pinarayi Vijayan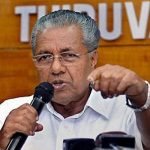 The Chief Minister of Kerala, Pinarayi Vijayan inaugurated the country's first Super Fab Lab (Fabrication Laboratory) on Saturday, 25th January 2020 at the Integrated Startup Complex (ISC) of the Kerala Startup Mission (KSUM) and from Palakkad, he launched the facility through remote control where he attended a function at the Government Polytechnic College. This fab ..
Month: Current Affairs - January, 2020
Topics: Chief Minister of Kerala • Government Polytechnic College • Massachusetts Institute of Technology • Pinarayi Vijayan • Super Fab Lab • United States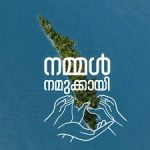 To make disaster management at the local level more inclusive, a citizen-centric unique initiative will be launched on Tuesday, 21st January 2020 in the state of Kerala by the Chief Minister Pinarayi Vijayan from the Girideepam Convention Centre at Thiruvananthapuram. The unique initiative named 'Nammal Namukkayi' will offer the people of the state of Kerala ..
Month: Current Affairs - January, 2020
Topics: Chief Minister of Kerala • Kerala • Kerala State Disaster Management Authority • Nammal Namukkayi • Pinarayi Vijayan • Thiruvananthapuram
In a setback to the ruling Pinarayi Vijayan government, a 49-page report submitted by an Amicus curiae to the Kerala High Court (KHC) on April 3 recommended a judicial probe into the cause of the worst-ever floods to hit the state in August 2018 after it found that faulty dam management led to the flooding. ..
Topics: Amicus curiae • Flood control • Kerala • Kerala floods • Kerala Legislative Assembly • Pinarayi Vijayan • State governments of India • Vijayan
The K-SWIFT (Kerala Single-window Interface for Fast, Transparent Clearances) has been launched by chief minister Pinarayi Vijayan at ASCEND Kerala 2019. The aim of the online clearance mechanism is to make the state a top investment destination and empower entrepreneurs to launch their enterprises in a speedy and hassle-free manner. K-SWIFT has been developed to ..
Topics: Government of Kerala • Kerala • Kerala Legislative Assembly • Pinarayi • Pinarayi Vijayan • State governments of India • Vijayan