Page-2 of
Nuclear proliferation Current Affairs, GK & News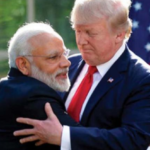 Recently, the first 2+2 dialogue between India and the US was held in New Delhi. India and the United States have agreed to Communications Compatibility and Security Agreement (COMCASA) pact on the sidelines of the 2+2 dialogue. What is 2+2 dialogue? 2+2 dialogue was agreed between India and U.S. during the visit of PM Narenda ..
Topics: Current Affairs – April, 2013 • Indian Armed Forces • International Relations • Nuclear proliferation • Nuclear Suppliers Group
For the first time in India's strategic atomic energy sector, the transfer of power at the highest level took place in a foreign country. Kamlesh Nilakanth Vyas, the newly-appointed Chairman of the Atomic Energy Commission (AEC) took charge from incumbent Sekhar Basu in Vienna, Austria on September 20, 2018. Vyas is also the Secretary to ..
Topics: Atomic Energy Commission of India • Bhabha • Department of Atomic Energy • International Atomic Energy Agency • Nuclear energy in India • Nuclear proliferation • Ravi Grover • Science and technology in India • Sekhar Basu
India has decided to place four more reactors under the International Atomic Energy Agency (IAEA) safeguards. Accordingly, two Russian-designed Pressurised Light Water Reactors and two Pressurised Heavy Reactors being built with Indian technology will be covered. With this, a total of 26 Indian nuclear facilities will be under the international nuclear energy watchdog IAEA. This ..
Topics: International Atomic Energy Agency • Law by country • Munir Ahmad Khan • Nuclear program of Iran • Nuclear proliferation • Nuclear reactor • Politics by country • Sekhar Basu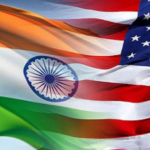 US had designated India as the Major defence partner in 2016. This was in accordance with the efforts to strengthen bilateral security cooperation. Benefits of the designation: The designation institutionalises the progress made to facilitate defence trade and technology-sharing with India to a level at par with that of the United States' closest allies and ..
Topics: Foreign relations of India • Nuclear proliferation
International Code of Conduct against Ballistic Missile Proliferation also known as The Hague Code of Conduct was established in 2002.It is a voluntary, legally non-binding international measure that seeks to prevent the proliferation of ballistic missiles that are capable of delivering weapons of mass destruction (WMD). The HCoC does not ban ballistic missiles, but it ..
Topics: Arms control • Ballistic missile • India and weapons of mass destruction • International Code of Conduct against Ballistic Missile Proliferation • International security • Military • Missile Technology Control Regime • Nuclear proliferation • Weapon of mass destruction • Weapons