Mali Current Affairs, GK & News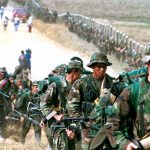 Following the incident of mass protest and military mutiny, the president of Mali, Ibrahim Boubacar Keita has resigned. Key highlights The week-long political crisis emerged on the demand to relinquish the president with the allegation of worsening the country's economic condition and mismanagement of the security situation. Later at midnight, he was forced to resign ..
Month: Current Affairs - August, 2020
Category: Defence Current Affairs • International Current Affairs
Topics: Ibrahim Boubacar Keïta • Mali • Sedition • United Nations • United Nations Security Council
In Mali, President Ibrahim Boubacar Keita has recently announced the new government of 37 members under Prime Minister Boubou Cisse after its predecessor resigned last month. Last week, Cisse signed a pact with opposition and majority party representatives declaring their willingness to set up a politically-inclusive new government. Cisse's predecessor Soumeylou Boubeye Maiga and his ..
Topics: Africa • Boubou • Continents • Countries • Fula people • Ibrahim Boubacar Keïta • Mali • Soumeylou Boubèye Maïga
In one of the worst attacks in the country which has already been in the grip of violence, more than 100 people have been killed in the Fulani village of Ogossagou-Peul town of Central Mali. Moulaye Guindo, the Mayor of the Bankass town stated that men who were dressed as Donzo hunters had surrounded the ..
Category: Uncategorized
Topics: 2019 Mali massacre • Africa • Continents • Dozo • Ethnic groups in Mali • Fula people • Mali • Sahel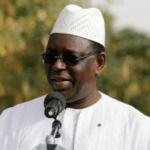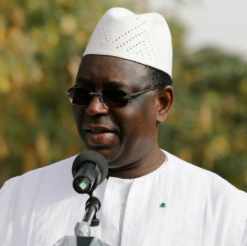 President of Senegal Macky Sall has won the re-election with 58.27% of votes cast. More than 50% votes to a candidate imply that there would be no second round voting under the election system of Senegal. Senegal Senegal lies on the west coast of Africa. Senegal is bordered by Mauritania in the north, Mali to the east, Guinea to the southeast, ..
Month: Current Affairs - March, 2019
Topics: Cape Verde • Dakar • France • French • Gambia • Guinea • Guinea-Bissau • Indophile of West Africa • Macky Sall • Mali • Mauritania • Portuguese • Senegal
Ibrahim Boubacar Keita has been re-elected as the new President of Mali for a five-year term after winning a landslide in a runoff ballot. He picked up 67.17% of the vote against 32.83% for opposition challenger and former finance minister Soumaila Cisse. Keita will take office on September and his immediate challenges include strengthening a ..
Topics: Africa • Countries • Geography of Africa • Ibrahim Boubacar Keïta • Keita • Mali • Republics