Interest rate Current Affairs, GK & News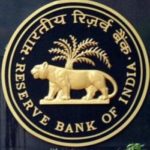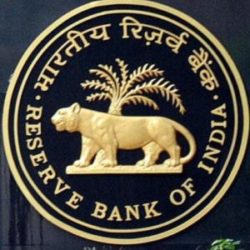 On October 5, 2020, the Government of India appointed economists Jayant R Varma, Shashank Bhide and Ashima Goyal as members of Monetary Policy Committee (MPC). Their appointments were cleared by the Appointment Committee of the Cabinet chaired by PM Modi. The current MPC was set up by the GoI in 2016 following the finalisation of ..
Month: Current Affairs - October, 2020
Category: Economy & Banking Current Affairs
Topics: Interest rate • Monetary Policy Committee • RBI Act 1934 • Repo Rate • Reserve Bank of India • Reverse Repo Rate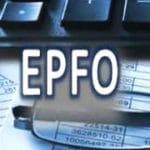 Employees Provident Fund Organisation (EPFO) on Thursday lowered the interest rate on deposits to 8.50 per cent for the current financial year 2019-20. The interest rate, which is the lowest rate fixed in seven years, was reduced from the previous rate of 8.65 per cent in 2018-19. The Central Board of Trustees, which is the ..
Topics: Deposits • EPFO • Interest rate
Denmark's third largest, Jyske Bank has launched the world's first negative interest rate mortgage and started to offer a10-year mortgage deals at a negative interest rate of 0.5% a year. Under its negative mortgage, borrowers will pay the usual EMI but the outstanding amount will be slashed each month by more than the borrower has ..
Topics: Banking • Economy • Finance • Interest rate • Loans • Money • Mortgage • Mortgage loan • Reverse mortgage • Super jumbo mortgage
The United States Federal Reserve has announced a quarter-percentage-point cut in interest rates. This was the first-rate cut in 11 years- the first since the global financial crisis broke in 2008. The rate cut marked a departure from the hawkish rate-hike trajectory of US Federal Reserve moving in the direction of bolstering the debt-laden American economy. ..
Topics: Economy • Fear of floating • Federal funds rate • Inflation • Interest rate • Interest Rates • International macroeconomics • Macroeconomics • Mathematical finance • Monetary Policy • Money • Social economic analysis • US Federal Reserve
After linking its short-term loans and large savings deposits rates to the repo rate, the State Bank of India (SBI) has decided to introduce a repo rate-linked home loan product from July 1. The home loans under this product will be priced at 2.65% over the repo rate of 5.75%. So, the home loan interest ..
Topics: Economy • Federal funds rate • Finance • Finance in India • Interest rate • Interest Rates • Loans • Monetary Policy • Money • Official bank rate • Repurchase agreement • Reserve Bank of India