Page-2 of
House of Representatives Current Affairs, GK & News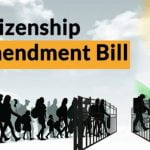 A pro-CAA rally was organized in the capital city of the US state Massachusetts, Boston on Sunday, 5th January 2020 by a group of Indian-Americans in support of the Citizenship (Amendment) Bill 2019 passed by Parliament of India, followed by which the Bill got the assent of the President of India on 12th December 2019 ..
Month: Current Affairs - January, 2020
Topics: Afghanistan • Bangladesh • Boston • CAA • Citizenship Amendment Act • Citizenship Amendment Bill • House of Representatives • Massachussetts • Narendra Modi • Pakistan • President of India • Prime Minister of India • United States
President Abd-Rabbu Mansour Hadi who heads the internationally recognised government of Yemen has paid a rare visit to the country and also took part in a parliamentary session. Hadi has been living in Saudi Arabia ever since the rebel group of Houthis had seized control of the capital Sanaa. He was able to attend the ..
Category: Uncategorized
Topics: Abdrabbuh Mansur Hadi • House of Representatives • Houthi movement • Houthi takeover in Yemen • Houthis • In Yemen • Islamic branches • Politics • Politics of Yemen • Yemen • Yemeni Civil War • Yemeni Crisis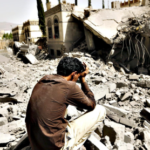 The US House of Representatives has voted to end US involvement in Yemen's civil war. The resolution to end the American Involvement in the civil war was approved by 247 to 175 votes. The resolution directs the US President to remove US Armed Forces from hostilities in or affecting the Republic of Yemen within 30 ..
Month: Current Affairs - April, 2019
Topics: Corruption • food insecurity • House of Representatives • Iran • jihadists • Saudi Arabia • Shia • Sunni • Unemployment • USA • Yemen • Yemen civil war
6th anniversary of Loktantra Diwas celebrated in Nepal to mark the People's Movement of 2006 for reinstatement of the democracy in the country.The day also commemorates the abdication of throne by King Gyanendra and reinstatement of the dissolved House of Representatives.
Month: Current Affairs - April, 2012
Topics: Gyanendra of Nepal • Heads of state • House of Representatives • King of Nepal • Monarchs • Nepal • Pretenders • Shah dynasty
Country Name of Parliament Iran  Majlis Iraq  National Assembly Israel  Knesset Italy  Chamber of Deputies and Senate Japan  Diet Jordan  National Assembly Korea (North)  Supreme People's Assembly Korea (South)  National Assembly Kuwait  National Assembly Laos  People's Supreme Assembly Labanon  National Assembly Lesotho  National Assembly and Senate Lithuania  Seimas Luxembourg  Chamber of Deputies Libya  General People's ..
Topics: Assembly of the Union • Chamber of Deputies • Deputy • Dewan Negara • Government • House of Representatives • Islamic Consultative Assembly • Legislatures • Majlis • National Assembly • Parliament • Supreme Assembly