Glacier: Current Affairs, GK & News - 2020-2021
What are "Tarballs" fastening Himalayan Glacial melting?
Published: November 8, 2020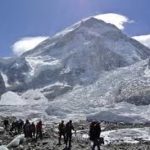 The scientists from Zhejiang University have reported in their study that the percentage of tarballs has increased in the Himalayan region and this is increasing the glacial melt in the region. What are Tarballs? Tarballs are carbonaceous particles. They are capable of absorbing even small light. They are formed due to the burning ot fossil ..
Month: Current Affairs - November, 2020
Category: Environment Current Affairs
Topics: Air pollution • Glacier • Glacier mass balance • Himalayas • Tarball
Pink Ice in Italian Alps is due to Algae
Published: July 6, 2020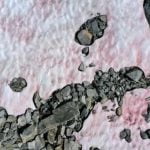 Italian scientists have found pink coloured glaciers in the Alps. According to the them, the pink colour is formed due to an algae found in the ice. Highlights The Italian researchers recently observed pink coloured snow on parts of Presena glacier of the Alps. According to them, the colorization is due to algae and is ..
Month: Current Affairs - July, 2020
Category: Environment Current Affairs
Topics: Alps • Climate change • Glacier • Global warming • Italy
Watermelon snow
Published: February 29, 2020
Snow off coast of Antarctica's northern-most peninsular region took on a reddish tinge over the past few weeks due to algal activity. What is watermelon snow? Watermelon snow or blood snow is a phenomenon by which the snow takes on a reddish or pinkish tinge. This is because of algae producing reddish pigments that act ..
Topics: Albedo • Antarctic region • Glacier • Snow
Glaciers of the Lahaul-Spiti Valley
Published: August 19, 2019
A glacier is a large body of dense ice which is under constant movement driven in part due to its own heavyweight. A glacier is formed when the accumulation of snow in the area exceeds the rate of outflow (mainly by the melting and sublimation of snow) has taken place over several decades, even centuries. ..
Topics: Geography • Glacier • Indian Air Force • Water
Australia discovers a network of lakes beneath Totten glacier in East Antarctica
Published: March 28, 2019
The researchers from Australian Antarctic Program have discovered a network of lakes lying under the ice during their 160-day expedition to the Totten Glacier, the largest in eastern Antarctica. The lakes were detected by scientists setting off small explosives 2m below the surface of the Totten glacier and listening to the reflected sound. They are ..
Topics: Antarctica • Glacier • Glaciology • Landforms • Montane ecology • Physical geography • Retreat of glaciers since • Totten Glacier • Water ice
Advertisement