Page-2 of
Fishing Current Affairs, GK & News
On 18th August 2019, visitors to the Injambakkam beach in Chennai and Besant Nagar's Eliot's Beach noticed a blue shimmer on the waves i.e. Popularly known as 'Sea Tinkle'. According to marine experts, the Noctiluca algae were behind this blue glow phenomenon. The algae exhibit the phenomenon of bioluminescence (or biologically produce light when disturbed). ..
Topics: Algae • Algal bloom • Aquatic ecology • Biological oceanography • Bioluminescence • Eukaryotes • Firefly • Fisheries • Fishing • Luciferase • Noctiluca scintillans • Organisms
According to a study conducted by researchers from Harvard University and IIT Hyderabad, climate change and overfishing are resulting in an increase of a toxin called methylmercury (MeHg) in the ocean's fishes like Atlantic cod, Atlantic bluefin tuna. These fishes are widely consumed by humans. The researchers pointed 3 factors that result in mercury accumulation ..
Topics: Atlantic bluefin tuna • Chemical elements • Chemistry • Edible fish • Fish as food • Fisheries • Fishing • Methylmercury • Native element minerals • Physical sciences • Thunnus • Tuna
The World Tuna Day (WTD) is observed every year on May 2 to highlight the importance of sustainably managed fish stocks in achieving the 2030 Agenda for Sustainable Development. Tuna and tuna-like species are very important economically — to both developed and developing countries — and a significant source of food. They include approximately 40 ..
Topics: Aquatic animals • Atlantic bluefin tuna • Fish • Fishing • Ichthyology • Scombridae • Seafood • Sport fish • Thunnus • Tuna • Yellowfin tuna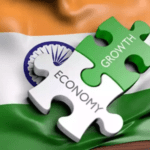 The Central Statistics Office has released the first advance estimates of National Income for 2018-19. The observations made by CSO are: Indian economy is expected to grow at 7.2 per cent in 2018-19, a tad higher from 6.7 per cent in the 2018-18. Real GVA (Gross Value Added) is expected to grow at 7 per ..
Month: Current Affairs - March, 2019
Topics: Agriculture • Central Statistics Office • Fishing • Forestry • GDP • Gross domestic product • Gross value added • GVA • Indian Economy • manufacturing sector • mining and quarrying sector • National Income • service sector
The World Fisheries Day (WFD) is observed every year on 21st of November throughout the world by fishing communities. This day is celebrated through rallies, workshops, public meetings, cultural programs, dramas, exhibition, music show, and demonstrations to highlight the importance of maintaining the world's fisheries. It helps in highlighting the critical importance to human lives, ..
Topics: Chemical compounds • Chemistry • Fisheries • Fishing • Matter • Water • Wild fisheries