Fishing Current Affairs, GK & News
Fishing Current Affairs, GK & News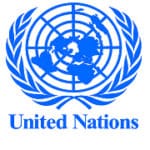 The Food and Agriculture Organization recently released the "State of Mediterranean and Black Sea Fisheries", 2018. According to the report, the number of stocks subject to overfishing has decreased for the first time in decades in Mediterranean and Black sea marine Eco systems. The General Fisheries Commission for the Mediterranean (GFCM) operating under Food and ..
Month: Current Affairs - December, 2020
Category: Reports & Indexes Current Affairs
Topics: Black Sea • Fishing • Food and Agriculture Organisation • General Fisheries Commission for Mediterranean • mediterranean sea • SDG 14 • Sustainable Development Goals • trawler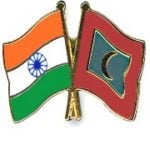 India has extended the Line of Credit worth $18 million to the Government of Maldives in order to expand the fishing facilities in the island country. The facilities will be improved at Maldives Industrial Fisheries Company (MIFCO). Details The project is regarding investment in fish collection and storage facilities and the setting up of a ..
Month: Current Affairs - August, 2020
Category: Economy & Banking Current Affairs
Topics: Fishing • India • India-Maldives • Maldives • Maldives Industrial Fishing Company • MIFCO
Every year, on June 5, the International Day for the fight against Illegal, Unreported and Unregulated fishing is observed by the United Nations Food and Agriculture Organization. Highlights The United Nations Food and Agriculture Organization celebrated the day for the first time in 2018. Why June 5? June 5 was selected because, it was on ..
Month: Current Affairs - June, 2020
Category: International Current Affairs
Topics: 2030 Sustainable Development Agenda • Fishing • Food and Agricultural Organisation • illegal fishing • International Day for the Fight Against Illegal • sea fishing • United Nations • Unreported and Unregulated Fishing
On 18th August 2019, visitors to the Injambakkam beach in Chennai and Besant Nagar's Eliot's Beach noticed a blue shimmer on the waves i.e. Popularly known as 'Sea Tinkle'. According to marine experts, the Noctiluca algae were behind this blue glow phenomenon. The algae exhibit the phenomenon of bioluminescence (or biologically produce light when disturbed). ..
Topics: Algae • Algal bloom • Aquatic ecology • Biological oceanography • Bioluminescence • Eukaryotes • Firefly • Fisheries • Fishing • Luciferase • Noctiluca scintillans • Organisms
According to a study conducted by researchers from Harvard University and IIT Hyderabad, climate change and overfishing are resulting in an increase of a toxin called methylmercury (MeHg) in the ocean's fishes like Atlantic cod, Atlantic bluefin tuna. These fishes are widely consumed by humans. The researchers pointed 3 factors that result in mercury accumulation ..
Topics: Atlantic bluefin tuna • Chemical elements • Chemistry • Edible fish • Fish as food • Fisheries • Fishing • Methylmercury • Native element minerals • Physical sciences • Thunnus • Tuna