Feminine hygiene Current Affairs, GK & News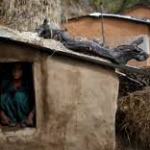 Chhaupadi is an outlawed practice in Nepal. Chhaupadi huts or menstruation huts are used in western parts of Nepal to isolate women during their menstruation and after child birth away from the society. They are not allowed to touch others, food, religious icons etc. during this forced exile. These huts are often uninhabitable and cramped ..
Topics: Chhau • Chhaupadi • Culture and menstruation • Feminine hygiene • Human reproduction • Menstrual cycle • Menstruation hut • Midwifery • Taboo • Women in Nepal • Women's health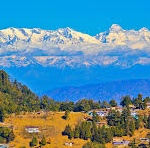 A biodegradable sanitary napkin has been launched in Haldwani in Uttarakhand. It is a move to improve menstrual hygiene among women while simultaneously tackling the issue of environmental degradation. The Florish napkins are made up of biodegradable raw materials like bamboo, banana cotton and biodegradable sap. It can be degraded into fertilizer for the soil ..
Topics: Biodegradable polymer • Biodegradation • Disposable products • Feminine hygiene • Humans • hygiene • Menstrual cycle • Napkin • Personal hygiene products • Polymers • Public health • Sanitary napkin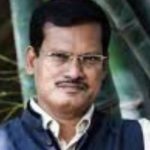 Women Leaders Global Forum has announced the prestigious Power, Together award to Social Entrepreneur Arunachalam Muruganantham. Arunachalam Muruganantham Arunachalam Muruganantham is a social entrepreneur from Coimbatore in Tamil Nadu. The low-cost sanitary pad-making machine is his breakthrough invention. He is hailed for innovating grassroots mechanisms to generate awareness about traditional unhygienic practices around menstruation in ..
Topics: Arunachalam • Arunachalam Muruganantham • Feminine hygiene • Films • Human reproduction • Indian films • Menstrual cycle • Menstrual Man • Menstruation • Sanitary napkin • Sexual reproduction • Women's health
The National Institute of Rural Development and Panchayati Raj (NIRDPR) has collaborated with public sector enterprise Bharat Dynamics Limited (BDL) on a pilot project to supply sanitary napkins to 11,516 students free of cost through a team of volunteers and female teachers of 75 schools in Gandipet, Moinabad, Rajendranagar, Serilingampally and Shamshabad mandals of the ..
Topics: Feminine hygiene • Health • hygiene • Menstrual Hygiene Day • Menstruation • Midwifery • Public health • Rajendranagar • Sanitary napkin • Serilingampally • Women's health
'Period. End of Sentence', a documentary that tackles the stigma around menstruation in rural India, has won the Oscar in the Documentary Short Subject category at the 91st Academy Awards in Los Angeles. The film has been co-produced by Indian producer Guneet Monga and directed by Award-winning Iranian filmmaker Rayka Zehtabchi. The film is about ..
Topics: Feminine hygiene • Films • Guneet Monga • Human reproduction • Indian films • Menstrual cycle • Menstruation • Pad • Pad Man • Padman • Rayka Zehtabchi • Sanitary napkin