Europe: Current Affairs, GK & News - 2020-2021
GoI lifts ban on Paracetamol API exports
Published: May 29, 2020

On May 28, 2020, the Government of India lifted the ban on export of paracetamol Active Pharmaceutical Ingredients. Highlights The removal of ban will now allow the export of pharmaceutical ingredients used for COVID-19 treatment. In order to achieve this, the GoI has amended Section 3 of Foreign Trade (Development and Regulation) act, 1992. The ..
Month: Current Affairs - May, 2020
Category: India Nation & States Current Affairs
Topics: Apis • Europe • Export • Foreign Trade • hydroxychloroquine • WHO Essential Medicines List • World Health Organization (WHO)
Europe's Discovery looks for drug to treat COVID-19
Published: March 31, 2020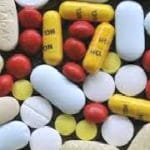 The results from the Discovery Drug Trials of Europe have started coming out while the death toll from COVID-19 continues to increase. Discovery Trial The Discovery drug trial is an add-on drug trial to WHO's Solidarity trial. It aims to speed up the drug trials by selecting a sub-set of drugs being tested by the ..
Category: International Current Affairs • Science & Technology Current Affairs
Topics: COVID-19 • Drug test • Europe • France
Corona Virus: ICMR develops testing strategy; WHO shifts epicenter from China to Europe
Published: March 15, 2020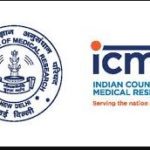 On March 15, 2020, the Indian Council of Medical Research developed COVID-19 testing strategy for people infected with the virus. The Council has given a detailed explanation about the methodology to test the people. Centres of Testing The three main testing centres of Corona Virus are AIIMS, National Institute of Virology and National Centre for ..
Month: Current Affairs - March, 2020
Category: India Nation & States Current Affairs
Topics: AIIMS • Corona virus • COVID-19 • Diseases • Europe • ICMR • NIV • WHO
Prince Charles launches new Tata Motors' JLR innovation centre in London
Published: February 20, 2020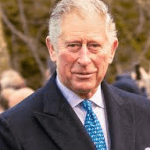 Prince Charles has recently launched a new £150-million Tata Motors' Jaguar Land Rover (JLR) innovation centre in London. The centre called the National Automotive Innovation Centre (NAIC), is created along with the Warwick Manufacturing Group (WMG) It is the largest such automotive research and development facility in Europe. Project Vector, which is an advanced and ..
Topics: British monarchy • Electric vehicle • Europe • Tata Motors
Storm 'Ciara' hits Europe
Published: February 11, 2020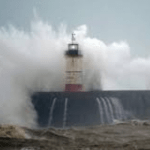 European countries witnessed a devastating storm named 'Ciara', which caused huge damage and killed as many as six people. The hurricane-force winds and heavy rains damaged several thousand buildings in the region. The storm moved on near Germany, after hitting Britain and Ireland. It was called as 'Ciara' by the Irish weather service and dubbed as ..
Topics: Europe • Natural Disasters • Storms
Advertisement