Page-3 of
Earth Current Affairs, GK & News
Iran has began to evacuate more towns after forecasts of new round of rains and flooding, as the death toll from the recent floods after 3 weeks of heavy rainfall in which around 70 people were killed. Authorities have issued warnings for a fresh round of flooding in the regions bordering Iraq, home to a ..
Topics: Earth • Flood • Floods in Malaysia • Floods in Thailand • Hydrology • Iran • Physical geography • Water
Acclaimed Indo-Canadian filmmaker Deepa Mehta will be given the Lifetime Achievement Award by the Academy of Canadian Cinema and Television (ACCT). She is best known for her Elements Trilogy — Fire (1996), 1947 Earth (1999) and Water (2005). Mehta's "Earth" was submitted by India as its official entry for the Academy Award for Best Foreign ..
Topics: Canadian films • Creative works • Deepa Mehta • Earth • Elements trilogy • English-language films • English-language Indian films • Films • Fire • Indian films • Punjabi people • Water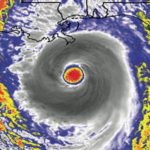 India Meteorological Department (IMD) has developed new technology called 'Impact Based Forecasting Approach' to assess rise of water level in rivers and reservoirs by rain.  It shows pre-event scenario will help state governments authorities to minutely monitor impact of rainfall and take real-time decisions. It will help to avoid disastrous situation similar to Kerala floods. ..
Month: Current Affairs - November, 2018
Category: Environment Current Affairs
Topics: Earth • Geography • IMD • Impact Based Forecasting Approach • India Meteorological Department • Meteorology • North Indian Ocean cyclone season • Physical geography • Regional Meteorological Centre, Chennai • Science and Technology • Weather forecasting
In simple words, environment is defined as the natural world in which people, animals and plants live. The term Environment is derived from French terms 'virer (to turn) or 'in/viron' meaning to encircle; and denotes the interaction between natural surroundings and organisms including human beings. Thus, environment is the surroundings in which living and non-living ..
Topics: Biosphere • Earth • Hydrosphere • Lithosphere • Natural sciences • Nature • Oceanic crust • Oceanography • Physical geography • Physical sciences • Plate tectonics • Structure of the Earth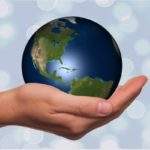 According to recent study, earth is at the risk of entering an irreversible hothouse condition – where the global temperatures will rise by four to five degrees even if targets under 2015 Paris climate deal are met. Hothouse Earth climate will in long-term stabilise at global average of 4-5 degrees Celsius higher than pre-industrial temperatures ..
Month: Current Affairs - August, 2018
Topics: Earth • Environment • Global warming • Hothouse Earth • Paris Climate Agreement