Page-5 of
Continents Current Affairs, GK & News
India and Somalia have cordial and friendly relations. Though India opened its embassy in 1961, it was eventually closed in 1991 due to the Somali civil war. The high commission of Nairobi, Kenya is concurrently accredited to Somalia as well. Somalia is an LDC (Least Developed Country) country. And therefore qualifies India's offer of unilateral ..
Topics: Africa • Continents • Gulf of Aden • Horn of Africa • In Somalia • Piracy off the coast of Somalia • Somali Civil War • Somali Sea • Somalia • Somalis • Transport in Somalia • United Nations Operation in Somalia I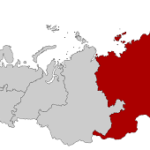 In the latest announcement from the Prime Minister Narendra Modi's trip to Russia, he has announced that India will extend a 1 billion dollar Line of Credit for the development of Russia's Far East.  PM Modi has made it clear that India will take an active role in the development of various regions of nations ..
Topics: Continents • Countries • Eastern Economic Forum • Foreign policy of the Narendra Modi government • Foreign relations of India • Narendra Modi • Russia • South Asian foreign policy of the Narendra Modi government • Vladimir Putin • World
The Global Liveability Index 2019 has been released by the Economist Intelligence Unit (EIU). The index assesses which locations around the world provide the best or the worst living conditions. Each factor in a city is rated as acceptable, tolerable, uncomfortable, undesirable or intolerable. The 2019 index is topped by Vienna (Austria), followed by Melbourne ..
Topics: Bangladesh • Continents • Countries • Damascus • Economist Intelligence Unit • Geography of Asia • Most livable cities • Vienna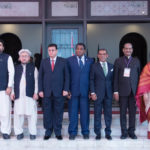 In yet another diplomatic victory for India and continuing the trend of international embarrassment for Pakistan, the South Asian Speaker's Summit unanimously supported India on the entire Kashmir issue.  What has happened? The South Asian Speakers Summit was being held in Male, the capital of the island nation of Maldives. The South Asian Speakers Summit ..
Category: Summits and Conferences
Topics: Article 370 of the Constitution of India • Continents • Countries • Geography of Asia • Indo-Pakistani wars • Jammu and Kashmir • Kashmir • Kashmir Conflict • Mountain warfare • Outline of Jammu and Kashmir • Pakistan • Shabir Choudhry
In Thailand, the first US-Asean Maritime Exercise (AUMX) officially started at the Royal Thai Fleet headquarters at Chon Buri's Sattahip district. The aim of the 5-day AUMX is to train the regional navies in delivering humanitarian assistance and mitigating disasters. The exercise provides a new multilateral venue to work together on shared maritime security priorities ..
Topics: Association of Southeast Asian Nations • Continents • Countries • Geography of Asia • Royal Thai Navy • Southeast Asia • Thailand