Page-3 of
CNX Nifty Current Affairs, GK & News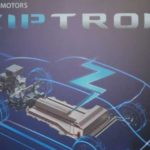 Tata Motors has announced new electric vehicle technology ZIPTRON to power a range of aspirational Tata Electric Cars. Ziptron Technology The Ziptron technology which will drive the electric vehicles comprises an efficient permanent magnet AC motor with regenerative braking which charges the battery on the drive. The new technology also comprises of dust and waterproof ..
Topics: Automotive industry • BSE SENSEX • CNX Nifty • Electric battery • Electric car • Electric vehicle • Lithium-ion battery • Motor vehicles • Range anxiety • Sustainable technologies • Tata Motors • Transport
In Bengaluru, the National Centre for Clean Coal Research and Development (NCCCR&D) has been launched at the Indian Institute of Science (IISc.) by the Department of Science & Technology (DST). The NCCCR&D is a national consortium that will address opportunities and challenges in the development of clean coal technologies. The target beneficiaries of NCCCR&D include ..
Topics: Bharat Heavy Electricals Limited • BSE SENSEX • CNX Nifty • Economy of India • India • Indian companies established • Indian Institute of Science • NTPC Limited • States and union territories of India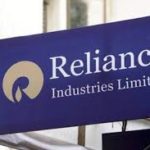 The Reliance Industries group, currently lead by Mukesh Ambani is one of the largest companies in India. This gargantuan conglomerate, which has wide-ranging interests in the hydrocarbon sector to the telecommunications space and the retail market, is looking to reduce its debt. The debt of Reliance Industries While Reliance Industries has been a very cash ..
Topics: BSE SENSEX • CNX Nifty • Companies • Credit rating agency • Economy of India • Gujarati people • India • Jio • Mukesh Ambani • Reliance • Reliance Industries Limited
The digital transformation and IT services major, Wipro Limited has bagged a strategic contract valued at $300 million from the ICICI Bank to provide digital technology led services. Under the contract, Wipro will offer a comprehensive suite of services to ICICI Bank for the next 7 years. Earlier, Mumbai-based IT services firm Vara lnfotech was ..
Topics: BSE SENSEX • CNX Nifty • Companies • Economy of India • ICICI Bank • Stock exchanges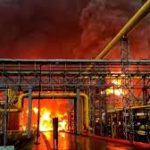 A large fire broke out in a plant belong to Oil and Gas Natural Corporation (ONGC) located in Uran, Navi Mumbai. While the fire was successfully contained within two hours, it caused the death of five people and eight others were injured. What has happened? As per a statement put out by the ONGC, they ..
Topics: BSE SENSEX • CNX Nifty • Companies • Compressed natural gas • Fuel gas • Geography of Maharashtra • Mahanagar Gas • Natural gas • Oil and Natural Gas Corporation • ONGC F.C. • States and union territories of India • Uran