Climate Current Affairs, GK & News
The World Economic Forum published its opinion poll during its 50th annual meeting in Davos. The annual meeting was called for urgent upskilling and better climate education. Highlights According to the survey, India and Bangladesh are the most trusting people in climate science. The citizens of both the countries keep themselves updated about the happening ..
Month: Current Affairs - January, 2020
Category: International Current Affairs
Topics: Climate • Climate Action • Climate change • Global warming • Skills • World Economic Forum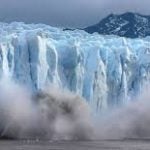 In light of the ongoing UN Framework Convention on Climate Change in Madrid, Spain, the World Meteorological Organisation has released its annual report predicting a grim outlook for the global climate change. Some of the reports highlights are as follows: Marine heat-waves are to become more common. The average temperatures of both 10 year and ..
Topics: Arctic • Climate • Climate change • Climate history • Climatology • Global warming • Natural environment • Nature • Physical geography
The floral festival titled 'Bathukamma'has started in Telangana on 28th September 2019, which is celebrated particularly by the women of state. The 9-day festival takes place towards the end of the monsoon season, just before the onset of winter. Traditionally, Bathukamma is all about worshipping the local goddesses of Telangana and revering to their power ..
Topics: Bathukamma • Climate • K. Kavitha • Monsoon • Physical geography • Season • Telangana
Researchers from China and the U.S. have developed a novel computer model that can help accurately predict air pollution levels in the region a season in advance. The statistical model uses certain climatic patterns related to the oceans which have a regulatory effect on the wintertime air pollution over northern India. The new model could ..
Topics: Air pollution • Antarctic oscillation • Arctic oscillation • Climate • Effects of global warming • El Nino • Pacific decadal oscillation • Physical geography • Physical oceanography • Sea surface temperature • Tropical meteorology • Weather hazards
'The State of the Global Climate' report has recently launched by the World Meteorological Organization (WMO). The report presented a grim picture of the accelerating physical signs and socio-economic impacts of the climate change across the world as record greenhouse gas concentrations drive global temperatures towards increasingly dangerous levels. UN Chief Antonio Guterres has asked ..
Topics: Climate • Climate change • Climate forcing agents • Climate history • Climatology • Global warming • Instrumental temperature record • IPCC Third Assessment Report • Natural environment • Nature • Physical geography