Page-2 of
Chemistry Current Affairs, GK & News
The World Iodine Deficiency Day (WIDD) is observed every year on 21st of October  to raise awareness of iodine deficiency and its devastating effects on brain development. Iodine is an essential micronutrient required for normal thyroid function, growth, and development. Its deficiency is a major cause of preventable mental retardation. In its most severe forms, ..
Topics: Branches of biology • Chemistry • Congenital iodine deficiency syndrome • Intellectual disability • Iodine • Iodine deficiency • Iodine in biology • Iodised salt • Micronutrient • Physical sciences • Thyroid • Thyroid disease
The Nobel Prize 2019 for Chemistry has jointly been awarded to three scientists – John D. Goodenough, M. Stanley Whittingham and Akira Yoshino – for the development of lithium-ion batteries that we use in everyday life from mobile phones to electric vehicles.
Topics: Akira Yoshino • Chemistry • Electric vehicle battery • John B. Goodenough • Lithium • Lithium-ion battery • M. Stanley Whittingham • Natural sciences • Physical sciences
The 2019 Nobel Prize in Chemistry has been awarded to John B Goodenough, M Stanley Whittingham and Akira Yoshino for the development of lithium-ion batteries. These three scientists created the right conditions for a wireless and fossil-fuel-free society. Lithium-ion batteries: The foundation of the lithium-ion batteries was laid by Stanley Whittingham in the 1970s, during ..
Topics: Chemistry • Nobel Prize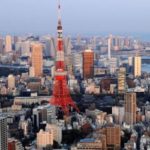 Tokyo which is hosting summer Olympics in 2020 has introduced water treatment measure to better deal with natural calamities like typhoons or squalls to keep the city safe. Preventing the Calamities The Tokyo Metropolitan Government has developed infrastructure such as levee protection, a pond to control the water level, tide embankment, watergate and so on. Disaster ..
Topics: Chemical compounds • Chemistry • Emergency management • Humanitarian aid • Matter • Occupational safety and health • Tokyo • Water
Germany has decided to phase out the controversial weedkiller glyphosate by the end of 2023 to protect insect populations that play a pivotal role in ecosystems and pollination of food crops. The chemical is also suspected to cause cancer in humans. The ban is a major blow to German agrochemical manufacturer Bayer CropScience. Glyphosate is ..
Topics: Amines • Bayer • Chemical substances • Chemistry • Glyphosate • Herbicide • Herbicides • Monsanto • Roundup