Carcinogens Current Affairs, GK & News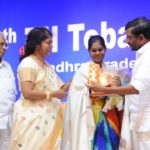 On 14 Nov, Tobacco Board of India has been awarded the 2019 Golden Leaf Award event in Amsterdam, Netherlands. The award was given in the Impressive Public Service Initiative category for its efforts to initiate various sustainability (green) initiatives in Flue-Cured Virginia (FCV) tobacco cultivation in India. The award under this category is conferred   to ..
Topics: Carcinogens • Cultivation of tobacco • Curing of tobacco • Native Tobacco Board • Plant anatomy • Psychoactive drugs • Tobacco
Under the Food Safety Act of 2006, the Rajasthan government has recently announced a ban on paan masala containing magnesium carbonate, nicotine, tobacco, mineral oil and flavoured 'supari' in the state to reduce addiction among the youth. With this, Rajasthan has become the third State after Maharashtra and Bihar to announce such a move.
Topics: Areca nut • Carcinogens • Culture • Indian culture • Indonesian culture • Magnesium • Paan • Philippine culture • Psychoactive drugs • Thai culture • Tobacco • Vietnamese culture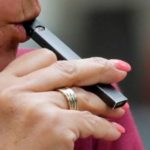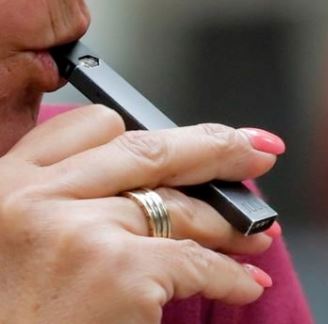 The Union Cabinet headed by Prime Minister Narendra Modi has approved the proposal to ban the production, import and sale of e-cigarettes and similar products. An ordinance to that effect would be passed by the Union Government soon. Banning of E-Cigarette E-Cigarette also called as ENDS (Electronic nicotine delivery systems) has been banned citing health ..
Topics: Carcinogens • Cigarette • Electronic cigarette • Electronic cigarettes • Marketing of electronic cigarettes • Regulation of electronic cigarettes • Smoking cessation • Tobacco
In Jammu and Kashmir, the district administration of Rajouri has been launched a campaign called "Operation Khumaar" to make 312 panchayats tobacco-free. The programme is run by the district administration to make panchayats free from tobacco and tobacco-based products. Under this programme, even the headmaster of the schools have been authorised to impose a fine ..
Topics: Carcinogens • Entheogens • Leaves • Native American religion • Plant anatomy • Psychoactive drugs • Tobacco
On the occasion of 2019 World No Tobacco Day (WNTD) on May 31, Rajasthan Chief Minister Ashok Gehlot has banned production, distribution, advertisement and sale of Electronic-cigarette in the state. The decision will be an important step to curb addiction among youths. According to the health department officials, both online or offline sale, storage, production, ..
Topics: Carcinogens • Cigarette • Electronic cigarette • Electronic cigarette and e-cigarette liquid marketing • Electronic cigarettes • Regulation of electronic cigarettes • Smoking • Smoking cessation • Tobacco • Tobacco control • World Health Organization • World No Tobacco Day