Page-5 of
Cancer Current Affairs, GK & News
The Department of Biotechnology under the Ministry of Science and Technology and the Department of Atomic Energy have signed an MOU for undertaking joint collaborative research programmes in the area of cancer research. Tata Memorial Centre which is the coordinating centre on behalf of The National Cancer Grid of India will be representing the Department ..
Topics: Cancer • Cancer research • Department of Atomic Energy • Department of Biotechnology • Ministry of Science and Technology • MoU on Cancer Research • National Cancer Grid of India • Oncology
The National Pharmaceutical Pricing Authority (NPPA) has slashed the prices of 9 non-scheduled cancer drugs by up to 87 per cent as part of its efforts to bring down drugs prices. The move is expected to curb profiteering on these vital drugs and to make cancer cure affordable for patients and their families. National Pharmaceutical Pricing ..
Topics: Cancer • Cancer drugs • Ministry of Chemicals & Fertilizers • National Pharmaceutical Pricing Authority • National Pharmaceutical Pricing Policy • Non-Schedule Drugs • NPPA • profiteering
Researchers at the IIT Roorkee have identified a new method to detect two of the worst forms of cancer in women – breast and ovarian cancer. The research published in the journal, 'FASEB Bioadvances' details the use of whole saliva as a body fluid for early detection of breast and ovarian cancers, as opposed to ..
Topics: Biomarkers • Branches of biology • Breast cancer • Cancer • Clinical medicine • Gynaecological cancer • Gynaecology • Medicine • Metastasis • Oncology • Ovarian cancer • RTT
The researchers at IIT-Delhi have designed an "Artificial Intelligence (AI)-based low-power electronic hardware system" to easily detect Malaria, Tuberculosis (TB), Intestinal parasite, and Cervical cancer in a few milliseconds. The research is focused on building an intelligent Neuromorphic system which can be used for healthcare access in resource-constrained areas with limited access to human specialists. ..
Topics: Cancer • Cervical cancer • Gynaecological cancer • Health • Infectious causes of cancer • Infectious diseases • Medical specialties • RTT • Tuberculosis • Vaccine-preventable diseases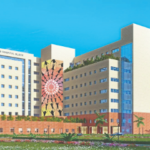 Prime Minister, Narendra Modi inaugurated National Cancer Institute (NIC) at Badhsa in Jhajjar district of Haryana. Prime Minister also inaugurated an ESIC Medical College and Hospital in Faridabad.  It is the first Employees' State Insurance Corporation (ESIC) Medical College and hospital in North India. It has 510 beds and includes the facilities of surgical oncology, ..
Month: Current Affairs - February, 2019
Category: Places in News Current Affairs
Topics: Cancer • Employees' State Insurance Corporation • ESIC • Haryana • National Cancer Institute