What is 25th Amendment of US Constitution?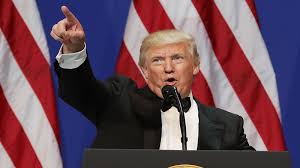 The United States Capitol Protests, 2021, has induced calls to invoke 25th Constitutional amendment.
What is 25th Amendment of US Constitution?
The 25th Constitutional amendment lays out how a US President or a Vice President can be replaced or succeeded. It includes resolve issues revolving around unfortunate situations like death, resignation to removal of US President and actions to be followed after a President becomes disabled to such a degree that he is unable to fulfil his responsibilities. The amendment has four sections.
What are the four sections of the amendment?
The vice president would assume the position and title of the president in the event of the resignation of the president. Which will effectively prevent the departing current from returning to office.
The second section of the amendment includes provisions of vacancies in the office of vice president.
the third section of the amendment provides provisions to determine that a city of presidents to discharge his powers and duties.
The vice president can take over as acting president if the president declares his or her inability to act as president. When the president is unable to declare his or her incompetent then the fourth section of the amendment is invoked. This section requires the vice president and the cabinet to jointly prove the incompetence of the Vice-President.
Currently, citizens and leaders of the United States of America or insisting vice president Pence to invoke this fourth section of the 25th Constitutional Amendment against President Trump.
When was the 25th US Constitutional Amendment introduced?
The 25th US Constitutional amendment was proposed in 1965 and was ratified by the states in 1967.
Has the fourth section of 25th US Constitutional Amendment invoked so far?
No.
Why did Trump supporters storm the US Capitol?
The Trump supporters stormed the US Capitol building as Trump repeatedly asserted that the US Presidential Election, 2020, in which he lost was rigged.
Month: Current Affairs - January, 2021
Category: International / World Current Affairs
Topics: 25th Constitutional Amendment • Capitol protests • Constitutional amendment • Donald Trump • United States
Latest E-Books