Tarun Gogoi, Ex-Chief Minister of Assam passed away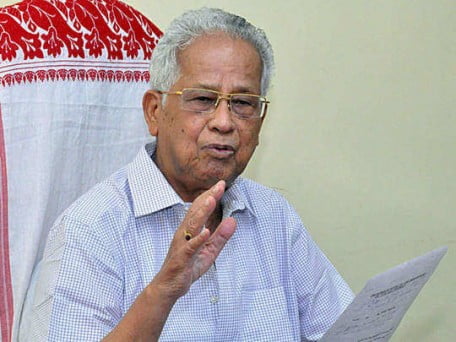 On November 23, 2020, Tarun Gogoi, former Chief Minister of Assam passed away due to post covid-19 complications. Mr Gogoi was diagnosed with COVID-19 in August 2020. He was then administered with the plasma therapy. The blood plasma therapy is a covid-19 treatment where the plasma of recovered covid-19 patient is injected into an active covid-19 patient. The blood plasma of recovered covid-19 patient consists of antibodies against the virus. Thus, the immune system against the virus is made stronger. This helps in speed recovery.
About Tarun Gogoi
Tarun Gogoi served as the Chief minister of Assam between 2001 and 2015. He was a member of the Congress party. Till date he was the longest serving chief minister of Assam. Between 1991 and 1996 Gogoi served as the food and food processing industry minister in the Union Cabinet of India under Prime Minister Narasimha Rao.
Gogoi belonged to an Assamese Tai-Ahom family.
Tai Ahom
They are the ethnic group of Assam and Arunachal Pradesh. They are descendants of the Tai people. The kingdom of Ahom was established by Sukaphaa and his 9000 followers. They controlled much of the Brahmaputra valley until 1826. There are more than 1.3 million of Tai group people in Assam.
They follow a social system called Ban-Mong. It is related to agriculture and irrigation. Ban is a unit of family settled by the side of the river. Ban together forms the Mong which refers to a state.
Cho Klong is the major marital ritual among the Tai Ahom people.
The Ahom language is a member of Tai branch of Kra-Dai languages. The Kra-Dai languages are now dead.
What are Kra-Dai languages?
It is a language of the Southeast Asia, North East India and Southern China. They were the national languages of Thailand and Laos. No reconstruction of the language has been published till date.
Month: Current Affairs - November, 2020
Category: Awards, Persons & Places in News • Persons in News
Topics: Assam • Chief Minister • COVID-19 • Food Processing • Narasimha Rao • Persons in News • plasma therapy • Tai Ahom • Tarun Gogoi
Latest E-Books