Parliament Panel: Renegotiating Indus Water Treaty to address impact of climate change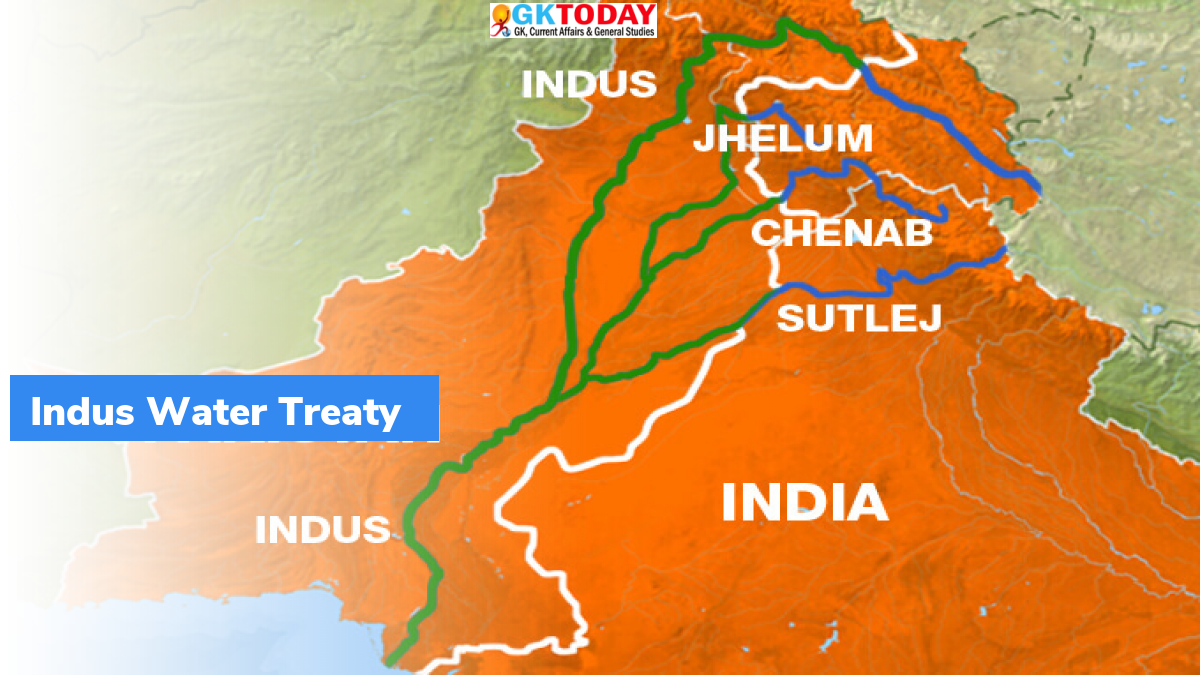 A parliamentary panel, in its report before Lok Sabha, has recommended to renegotiate Indus Water Treaty with Pakistan in order to address the impact of climate change on availability of water in river basin.
Key Points
It also recommends to address other challenges which are not covered under Indus-water agreement.
Standing Committee on Water Resources also recommended that India should constantly monitor Chinese actions in order to ensure that they do not pursue any major interventions on Brahmaputra River.
Because, interventions on Brahmaputra River could adversely affect India's national interests.
Indus Waters Treaty
Under the Indus Water Treaty of 1960 between India and Pakistan, all the waters of eastern rivers namely, Sutlej, Beas and Ravi, were allocated to India for unrestricted use. On the other hand, waters of western rivers namely, Indus, Jhelum, and Chenab, were assigned largely to Pakistan.
However, India has been given the right to generate hydroelectricity through run-of-the-river projects on western rivers. This project is subject to specific criteria for design and operation.
Treaty also provides Pakistan the right to raise objections to Indian hydroelectric project designs on western rivers.
Recommendations by Parliamentary Panel
Parliamentary Panel recommends that, government should examine feasibility of making maximum use of the provisions with respect to full utilisation of all accessible water from eastern rivers.
It also recommends to use provisions for maximum utilisation of irrigation and hydropower potential of western rivers as well as permissible water storage.
According to the panel, although the Indus Water Treaty has stood the test of time, it was prepared on the basis of knowledge and technology existing in 1960s. Therefore, perspective of India and Pakistan that time was confined to river management and usage of water by constructing of dams, barrages, canals and hydro-power generation.
Agreement did not take into account issues of present day like climate change, global warming and environmental impact assessment etc. Thus, panel recommends to renegotiate the treaty in order to establish institutional structure or legislative framework that can address the impact of climate change on water availability in Indus basin and other such challenges which are not part of the treaty.
Month: Current Affairs - August, 2021
Category: Legal & Constitution Current Affairs
Topics: India-Pakistan Relations • Indus Water Treaty • parliamentary panel • Parliamentary panel on Indus Water Treaty • River Management
Latest E-Books