Oxfam Annual Wealth Check report 2019: Key Facts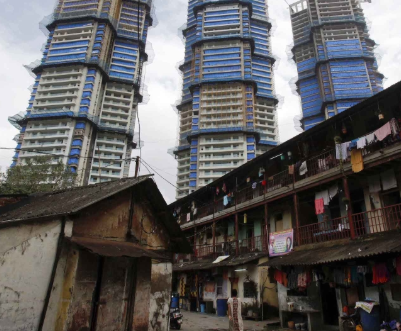 The Annual Wealth Check report 2019  of Oxfam has been released. The release of the report marked the start of the World Economic Forum in Davos. The important features of the report are:
26 richest billionaires own as many assets as the 3.8 billion people who make up the poorest half of the world.
The rich had grown richer and the poor poorer in 2018.
The widening gap is hindering the fight against poverty.
The report estimates that a wealth tax of 1% would raise an estimated $418bn (£325bn) a year. This would be enough to educate every child not in school and provide healthcare that would prevent 3 million deaths.
The wealth of more than 2,200 billionaires across the globe had increased by $900 billion in 2018 i.e $2.5 billion a day.
The 12 per cent increase in the wealth of the very richest contrasted with a fall of 11 per cent in the wealth of the poorest half of the world's population.
The wealth of the world's richest man, Jeff Bezos, the owner of Amazon, saw an increase to $112 billion. Just 1 per cent of his fortune is equivalent to the whole health budget for Ethiopia
The number of billionaires has doubled during the last 10 years. A new billionaire was being created every two days in 2017-2018.
Facts about India
The top 1% of India's richest lot got richer by 39% as against just 3% increase in the wealth for the bottom half of the population.
The wealth of the Indian billionaires witnessed an increase by Rs 2,200 crore a day last year.
6 Crore Indians who make up the poorest 10 per cent of the country, continued to remain in debt since 2004.
Top 10% of the richest population in India holds 77.4% of the total national wealth.
The combined revenue and capital expenditure of the centre and states for medical, public health, sanitation and water supply is 2,08,166 crore, is less than the country' richest man Mukesh Ambani's wealth of Rs. 2.8 lakh crore.
In many countries including India, a decent education or quality healthcare has become a luxury only the rich can afford.
Children from poor families in India are three times more likely to die before their first birthday than children from rich families
The calculations and interpolations in the report were based on the data from the latest comprehensive data sources available publicly, including from the Credit Suisse Wealth Databook and the annual Forbes Billionaires.
Month: Current Affairs - January, 2019
Topics: Billionaires • Economic inequality • Millionaires • Oxfam Annual Wealth Check report • Oxfam Annual Wealth Check report 2019 • Wealth Tax
Latest E-Books