National Survey on Extent and Pattern of Substance Use in India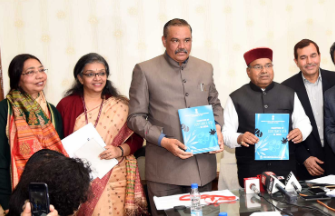 The report of the National Survey on Extent and Pattern of Substance Use in India conducted by National Drug Dependence Treatment Centre (NDDTC) of the All India Institute of Medical Sciences (AIIMS), New Delhi sponsored by the Ministry of Social Justice and Empowerment has been submitted.
Major findings of the Survey
Alcohol
About 14.6% of people in the age group 10-75 year i.e. about 16 Crore people consume alcohol.
The prevalence of alcohol consumption is 17 times higher among men than women.
Country liquor (about 30%) and spirits (IMFL – Indian Made Foreign Liquor) (about 30%) are the predominantly consumed beverages in India.
About 5.2% of Indians i.e. 5.7 crore people are estimated to be affected by harmful or dependent alcohol use.
Every third alcohol user in India needs help for alcohol-related problems.
States with the high prevalence of alcohol use are Chhattisgarh, Tripura, Punjab, Arunachal Pradesh and Goa.
States with high prevalence (more than 10%) of alcohol use disorders are Tripura, Andhra Pradesh, Punjab, Chhattisgarh, and Arunachal Pradesh.
Cannabis
About 2.8% of Indians (3.1 Crore individuals) reported of having used any cannabis product within past 12 months (Bhang – 2% or 2.2 crore people; Ganja/Charas – 1.2% or 1.3 Crore people).
About 0.66% of Indians (or approximately 72 lakh individuals) require help for their cannabis use problems.
Though bhang use is more common than ganja/charas, prevalence of harmful/dependent use is proportionately higher for ganja/charas users.
States with the higher than national prevalence of cannabis use are Uttar Pradesh, Punjab, Sikkim, Chhattisgarh and Delhi.
Opioids
The most common opioid used in India is Heroin, (current use 1.14%) followed by Pharmaceutical opioids (current use 0.96%) and then Opium (current use 0.52%).
Prevalence of current use of opioids overall is 2.06%.
About 0.55% of Indians are estimated to need help for their opioid use problems (harmful use and dependence).
Of the total estimated approximately 60 lakh people with opioid use disorders (harmful or dependent pattern) in the country, more than half are contributed by just a few states: Uttar Pradesh, Punjab, Haryana, Delhi, Maharashtra, Rajasthan, Andhra Pradesh and Gujarat.
In terms of percentage of population affected, the top states in the country are those in the northeast (Mizoram, Nagaland, Arunachal Pradesh, Sikkim, Manipur) along with Punjab, Haryana and Delhi.
 Sedatives
About 1.08% of Indians in 10-75 year age group approximately 1.18 crore people are current users of sedatives (non-medical, non-prescription use).
States with the highest prevalence of current Sedative use are Sikkim, Nagaland, Manipur and Mizoram.
Uttar Pradesh, Maharashtra, Punjab, Andhra Pradesh and Gujarat are the top five states which house the largest populations of people using sedatives.
Inhalants
Inhalants are the only category of substances for which the prevalence of current use among children and adolescents is higher (1.17%) than adults (0.58%).
An estimated 4.6 lakh children and 18 lakh adults need help for their inhalant use (harmful use/dependence).
In terms of absolute numbers, states with a high population of children needing help for inhalant use are Uttar Pradesh, Madhya Pradesh, Maharashtra, Delhi and Haryana.
People Who Inject Drugs
It is estimated that there are about 8.5 Lakh People Who Inject Drugs (PWID).
High numbers of PWID are estimated in Uttar Pradesh, Punjab, Delhi, Andhra Pradesh, Telangana, Haryana, Karnataka, Maharashtra, Manipur and Nagaland.
Opioid group of drugs are predominantly injected by PWID (heroin – 46% and pharmaceutical opioids – 46%).
A substantial proportion of PWID reports risky injecting practices.
Cocaine (0.10%), Amphetamine Type Stimulants (0.18%) and Hallucinogens (0.12%) are the categories with the lowest prevalence of current use in India.
The Survey notes that access to treatment services for people affected by substance use disorders is grossly inadequate. Just about one in 38 people with alcohol dependence report getting any treatment. Only about one in 180 people with alcohol dependence report getting inpatient treatment/hospitalization for help with alcohol problems. Among people suffering from dependence on illicit drugs, one among 20 people has ever received inpatient treatment/ hospitalization for help with drug problems.
Month: Current Affairs - February, 2019
Category: India Nation & States Current Affairs
Topics: AIIMS • Alcohol • All India Institute of Medical Sciences • Cannabis • cocaine • Inhalants • Ministry of Social Justice and Empowerment • National Drug Dependence Treatment Centre • National Survey on Extent and Pattern of Substance Use in India • New Delhi • People Who Inject Drugs • Sedatives
Latest E-Books