Khelo India Games 2023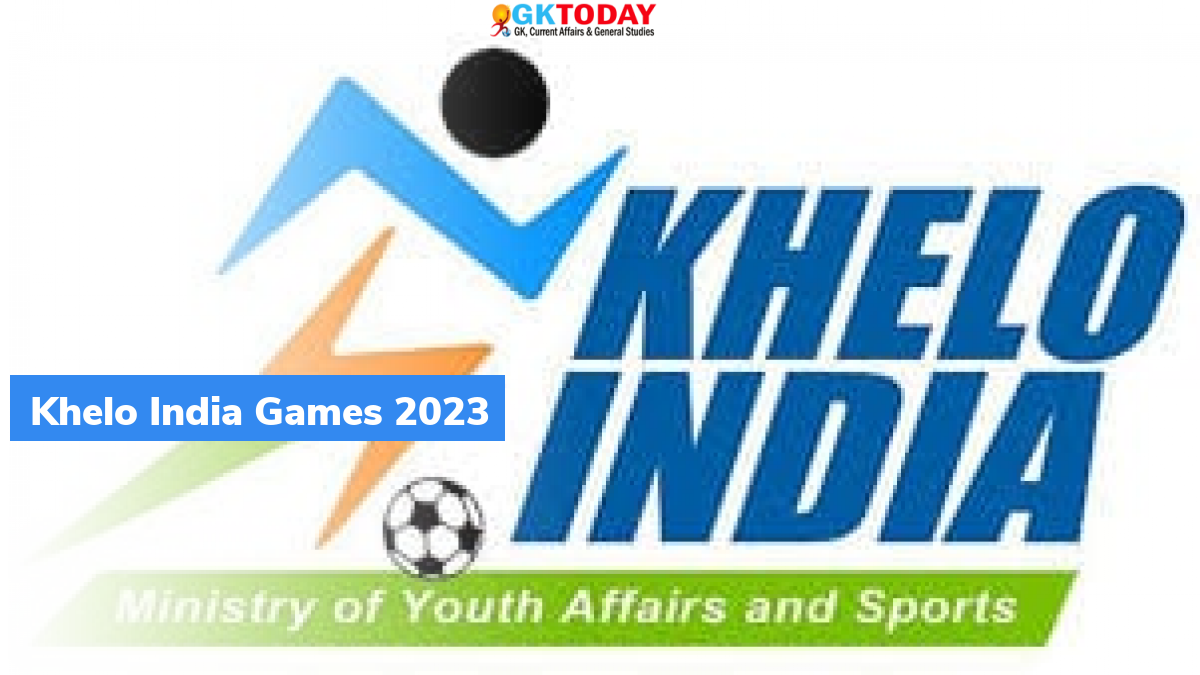 The Khelo India Games were introduced to revive the sports culture in India. The 2021 Khelo India Games were postponed due to COVID crisis. It is now to be conducted in Haryana in January 2022. The Union Minister of Youth Affairs and Sports Anurag Singh Thakur is to attend the games.
The Khelo India Youth Games 2022-23 is to be held in Madhya Pradesh. The Madhya Pradesh Cabinet recently approved to host the games from Bhopal. The cabinet also approved to land allocation of 50 – acre land to establish an international sports complex.
Funds allocated
The Government of Madhya Pradesh allocated Rs 176.59 crores for the first phase. Rs 15.56 crores is to be spent on operation and maintenance of International Sports Complex. Separate Funds are to be allocated for second and third phases.
Facilities
The sports stadium is to be equipped with hockey stadium with a capacity of 10,000 spectators, football area with a capacity of 4,000 spectators, landscaping, parking area, horticulture, guardrooms, gates, internal service roads, street lights and sewage systems.
Progress of works
In the first phase, an indoor sports complex is to be built in Nathu Barkheda village in Bhopal. During the second phase and third phase, a cricket stadium is to be built.
About Khelo India Youth Games 2021
Around 25 sports events are to be organised. This includes five traditional games such as Yoga, Malkhamb, Thang – Ta, Kalariyapattu and Gatka. It is to be held in five venues. They are Ambala, Panchkula, Chandigarh, Shahabad and Delhi. More than 8,500 players are to participate in the games.
Sports Expo
During the Khelo India Youth Games, the Haryana Government is planning to conduct a sports expo. It will be jointly hosted by Ministry of Youth Affairs and Sports Authority of India.
Mallakhamba or Malkhamb
It is a traditional sport and the athlete performs gymnastic postures and aerial yoga. He or she also performs wrestling grips on a hinging wooden pole. The pole is made of Indian rosewood, called Sheesham and is polished with castor oil. It is played widely in Madhya Pradesh.
Thang Ta Games
It is martial arts of Manipur. It is dedicated to worship and fighting. It integrates weapons such as dagger, sword. Thang Ta is also called Huyen Lallong. It means the method of safeguarding. It also includes controlling the physical through worship.
 Kalaripayattu
It is widely practiced in Kerala. It is also a kind of martial arts just like Thang Ta. It is also called Kalari. It is the oldest surviving martial art in the country. It is 3000 years old. It includes yoga and dance forms. Kalaripayattu includes kicks, strikes, grappling and healing methods.
Gatka
Gatka is a martial art. It is mostly associated with the Sikhs in Punjab. It is very popular among the Hindkowans. It includes stick fighting. Gatka means "wooden stick" in Punjabi.
Month: Current Affairs - January, 2022
Category: Sports Current Affairs
Topics: Gatka • Haryana • kalaripayattu • Khelo India • Khelo India programme • Mallakhamba • Yoga
Latest E-Books