Kerala: New species of spider and millipede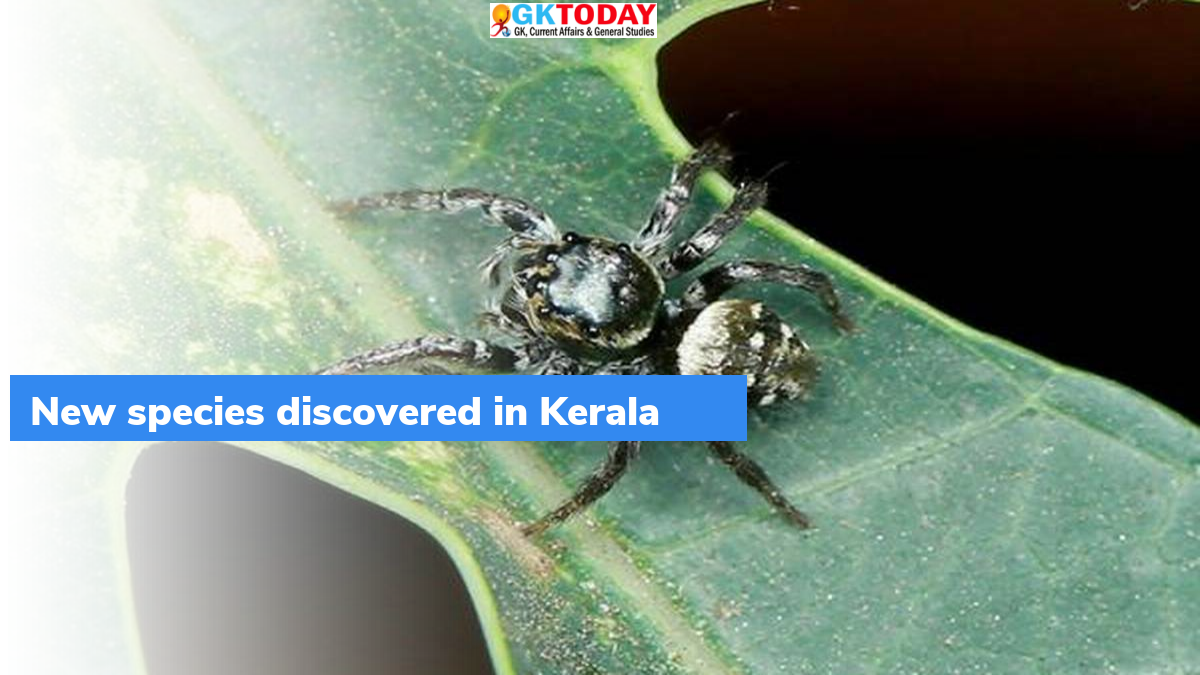 Researchers of Department of Zoology from Christ College, Irinjalakuda, discovered a new species of spider from Wayanad Wildlife Sanctuary and new species of millipede from the campus of University of Calicut, Tenhipalam.
Carrhotus tholpettyensis
This new species of spider was discovered from moist deciduous forest of Tholpetty range of wildlife sanctuary in Western Ghats. It is a nocturnal jumping spider, which retreats to hide under leaves during day time. It comes out only in during night time for feeding. As of now, 287 species of jumping spiders have been reported from India.
Characteristics of Carrhotus tholpettyensis
Length of its female is 6 mm while that of male is 5 mm. Dark bodies of both male and female sport have scattered white spots and marks. They have white crescent marks on head and abdomen in male as well as female. Orange scales are present across the eyes.
Naming of Spider Species
Species of Spider has been named after forest range Tholpetty, from where it was collected.
New Species of millipede
The researchers also discovered a new species of millipede from the campus of Calicut University. This new species has been named as Delarthrum anomalans. It belongs to family Paradoxosomatidae. The length of male species ranges up to 17 mm while in female it is up to 15mm. It has a glossy dark body and light-yellow coloured ventral side. The body comprise of 20 segments with 52 legs. They live under leaf litter. They hide beneath the soil during dry period and resurface only during wet season. Till date, 275 species of millipedes are reported from India.
Month: Current Affairs - February, 2022
Category: Environment Current Affairs
Topics: Western Ghats
Latest E-Books