Kelkar Committee Recommendations for reducing import dependency for hydrocarbons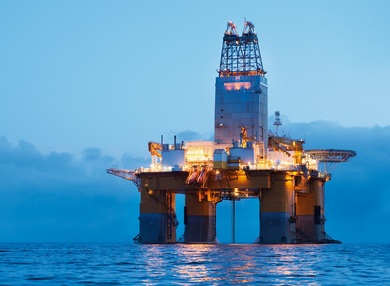 Kelkar Committee for reduction of oil dependency in hydrocarbon sector was set up in 2013 under Dr. Vijay Kelkar. The aim of the committee was to reduce the import bill of our country substantially by $70-80 billion. India is highly dependent on imported sources of energy. This can lead to critical circumstances in future as the geopolitical scenarios shaping in middle-east which can threaten oil and gas routes for India. Also, US self-sufficiency fuelled by discovery of Shale Gas has already worried the OPEC partners in middle-east. These pressures which are building up due to changes in global energy and power centres, technological advances and also Arab Spring are likely to intensify in coming days. India needs to break away from traditional policies to enter into a secure energy regime and avoid any negative pitfalls of economic growth.
The committee reiterated the need for a National Energy Policy and enhanced coordination between all the six ministries involved in formulating energy policies.
Current Scenario
35% of its primary energy needs of India are served by imports.
14% of coal demand is imported.
70% of Oil and 30% of gas demand is met by imports.
This comprises $150 billion worth of energy every year.
India has significant hydrocarbon reserves which are still unexplored and untapped.
15 out of 26 hydrocarbon basins have about 206 billion barrels of oil.
The country also has a growing gap between demand and supply of coal as the former grew by 6.5% and latter grew by 5% respectively.
Key Recommendations of Kelkar Ccommittee
Adoption of Open Acreage Licensing Policy (OALP) using the already present data bases of National Oil Companies (NOC). This can be very effective for attracting investors in less successful basins. This becomes imperative as the investors have lost interest in the New Exploration Licensing Policies (NELPs). Area for exploration and production should be offered throughout the year. Also, the area not under E&P activity i.e. the sedimentary area should also be made offered for open acreage. Government should divide the Indian Territory into smaller sectors to form basic units for bidding. The initial periodicity of opening OALP should be six months.
Data quality is highly essential for reducing business risks linked with exploration. National Data Repository is highly important which will encourage more investors. Data provision by private players should be made more attractive for companies. Government should promote multi-client surveys and also give all participating companies sufficient exclusivity period for its data for it to benefit from data sales. Data in the NDR should be used both for OALP and marketing.
Government should provide funds in a phased manner to collect data from basins which have not attracted any capital investment.
The Committee also recommends tax concessions for all companies which follow international best practices. In areas where production takes a hit due to weather, logistics etc. tax holidays should be extended from 7 to 12 years. Tax benefits should flow to the companies whenever PSC or Profit-sharing contract is signed with the government. The current practice of allowing tax benefits after the placing of contract before Parliament is discouraging. Exemption of tax should also be given to oil firms' output from mature fields from subsidy sharing.
Government should also revise tax laws to encourage outbound investments in Oil and Gas sectors. Acquisition of international assets is very important to attain the country energy security goals. Government should reduce taxes on remittance of dividends by overseas subsidiaries to the holding companies back home. This makes Indian companies less competitive in international market.
Government's take in Oil and Gas consists of cess, royalty, corporate tax, profit petroleum share which together constitute the fiscal interest of the government. The computation of petroleum profit should be under supervision of revenue authorities. Contractual companies should follow Good International Petroleum Industry Practices.
The clearance requirements should be simplified by provision of a single-window clearance system for Oil and Gas projects.
The committee also recommends coal gasification and shale gas exploration
Latest E-Books